S ocial media influencers have swiftly plugged the gaps left over by an online advertising industry in Nigeria which never quite took off. Maintaining the balance between consistently sharing engaging content whilst driving paid promotions for brands may not be as easy as we think. This series pulls back the curtain on what truly goes on in the business lives of influencers within the very crowded and competitive Nigerian ecosystem. The focus of this edition is on cosmetic and beauty influencers and is aptly facilitated by none other than Chantel Okonkwo, a regular in the world of Nigerian influencer marketing, as a product advertiser and brand model.
I reached out to Chantel and she was happy to make some time to spill with me some of the juicy deets of her influencer life. We met up at her beautiful home where she graciously spent almost an hour talking me through the best bits of being an influencer and how she gracefully juggles her daily life, her hard won reputation and her demanding academic schedule all without breaking a sweat.
How did you venture into influencer marketing?
"For me, influencing didn't start as a business plan, I just loved taking pictures.", says Ms Okonkwo in a soft-spoken voice. The more of these pictures she took Chantel's following grew. As the pace of growth kept up, she says "people started reaching out to me to promote either brand products".  This led to a further increase in her following, and, currently, she has over 29,000 followers on Instagram whose fashion and beauty lives she impacts with her daily content. Eventually, she started enjoying brand promotion and it became more of an occupation than a hobby.
What do you enjoy most about being an influencer?
"Well, the fun part about influencing is that you get to do what you love the most while meeting new people and you get free stuff from brands you promote."  Being an influencer seems to come easy for those who are loved by the camera. Chantel explains that it feels much more enjoyable to get paid for doing something you love. According to her, there's no feeling of dread when it comes to working on something that comes effortlessly. In the pursuit of happiness Chantel has snapped herself into a vocation that delivers both fulfillment and financial rewards.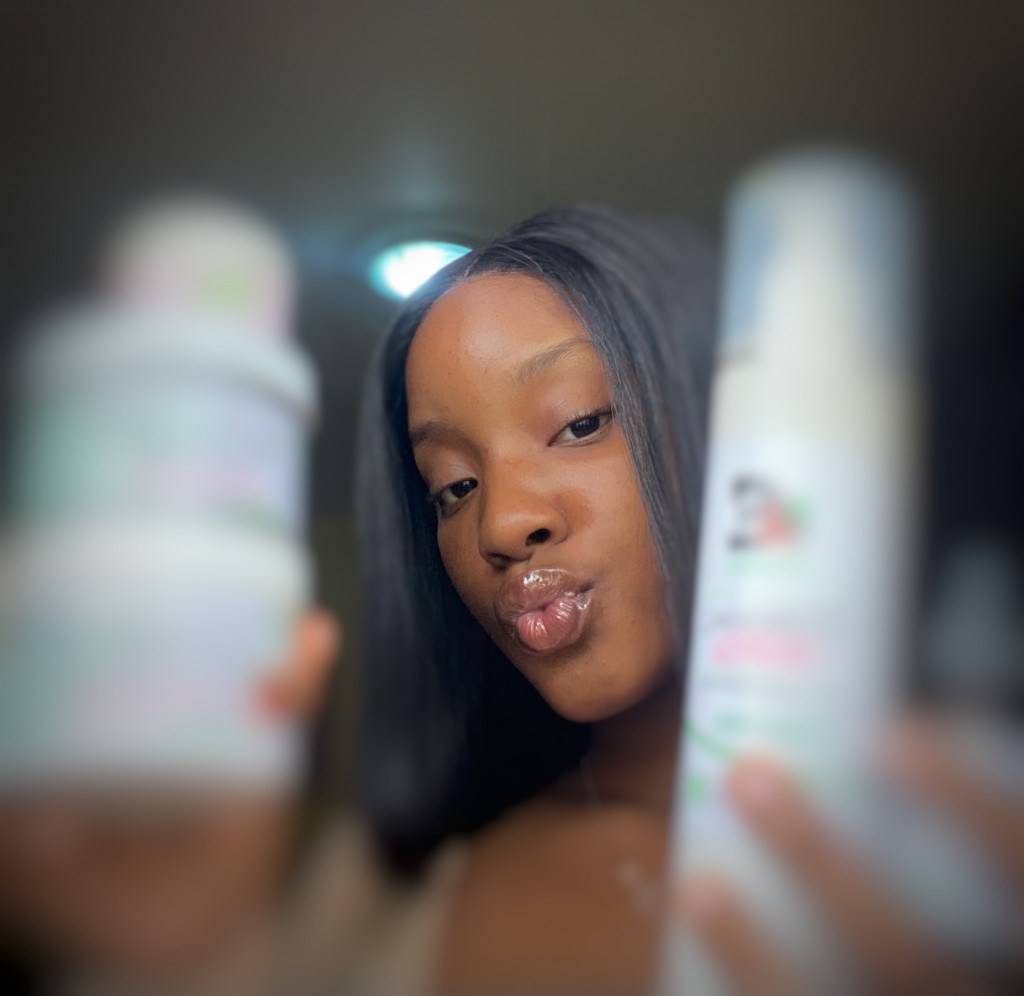 Chantel serving the sauce on a campaign for a skincare brand.
What do you do when a brand you're working with is problematic or has dubious products?
"When the products aren't good or fake, you can't go on social media and tarnish the brand's image because you have a contract with them. You could be sued for that, the best way is to contact them personally and give your complaints and if it is not rectified it's best to terminate the contract at the end of its duration." With the benefit of experience, Chantel, a burgeoning businesswoman, believes that a diplomatic approach by influencers in such tricky situations may yield better results. She would only resort to cutting ties in situations where the brand refuses to be won over by advocacy or diplomacy. Our girl is firm but fair.
In what ways do you maintain balance in your school life while consistently creating content?
"As a student, it's kind of hard for me to balance my school life and my Instagram life, but I make it a bit easy for myself by preparing a lot of pictures and videos for certain brands, then I keep those to post at a scheduled time. So I can still be active while I'm in school and by the time I'm back from school I would have gained followers." Creating content while studying full-time initially proved difficult for Chantel but she discovered an ingenious way to fit in content creation alongside her hectic undergraduate schedule at Babcock University. Her secret? Advance and meticulous preparation of content combined with a keen eye for scheduling. In this way, content creation does not disrupt her academic life.
Is there anything else that contributes to the growth of your influence on social media?
"A lot of other things contributed to my influence on Instagram, I have a YouTube channel which I started about 3 years ago and my Twitter as well. I got noticed there from my interactions and posting content, most of these things contributed to my Instagram followers." It is fair to say that her multi-channel content strategy which also includes other social platforms like Twitter and YouTube, has also boosted her engagements. According to her, the YouTube channel gives her followers a better view of her personality and enables her to tell better stories than a 1-minute video on Instagram would allow.  This increased familiarity with her by fans, she claims, drives engagement. For a sneak peek at the life of an influencer hit the link to watch Chantel's vlog for a recent shoot.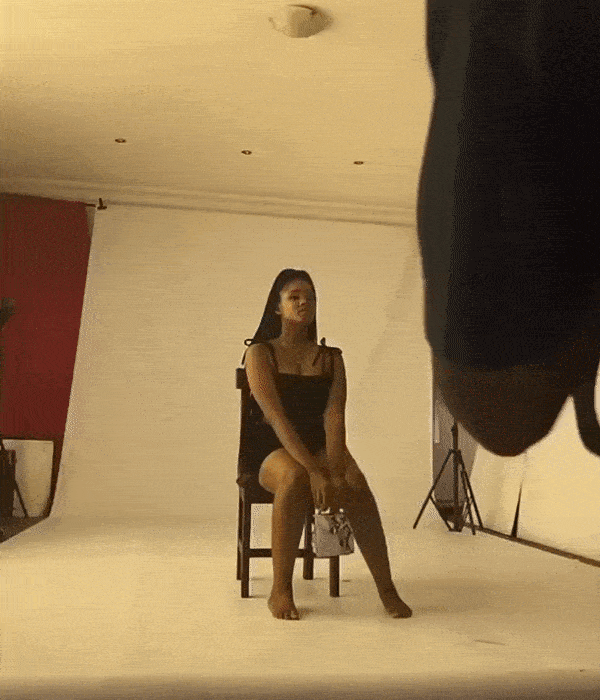 In character on a shopmunie photoshoot
comments powered by