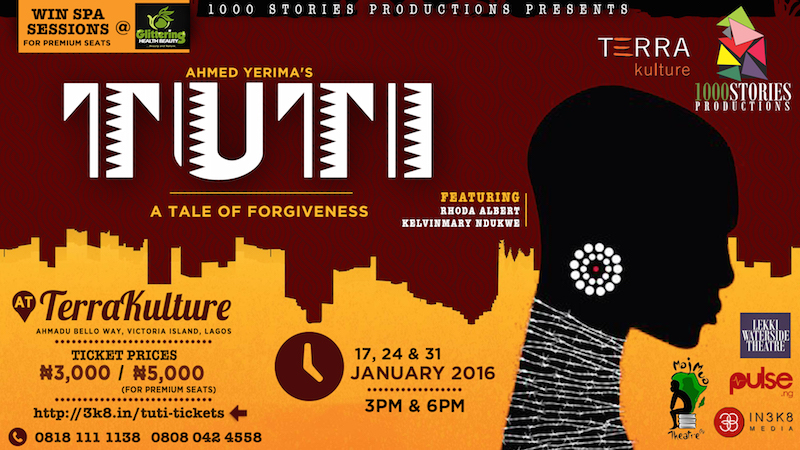 Ahmed Yerima's TUTI at TerraKulture
Product Description
Ahmed Yerima's TUTI is a family tale of forgiveness, and extreme love. It is a story about a family man who, after losing everything, is still determined to deliver for his family. He takes the necessary steps. Read necessary here to mean going against his integrity. When he is found out he is ostracised by a community he has championed for years. In the process he also seems to lose the love, respect and admiration of his own family.
Now he has indeed lost everything. He is on a quest to convince his family that whatever he did he was always thinking of them. The story follows him on this journey of redemption.
Featuring Rhoda Albert and Kelvinmary Ndukwe, it promises to be a beautiful experience.
This 1000 Stories' production is scheduled to show at Terra Kulture on the 17th,24th and 31st of January, 2016.
Tickets for TUTI are ₦3,000₦2,800 regular and ₦5,000₦4,000 for premium seating. Premium seats stand a chance of winning spa sessions among other freebies.
See some clips on our youtube channel from this production.