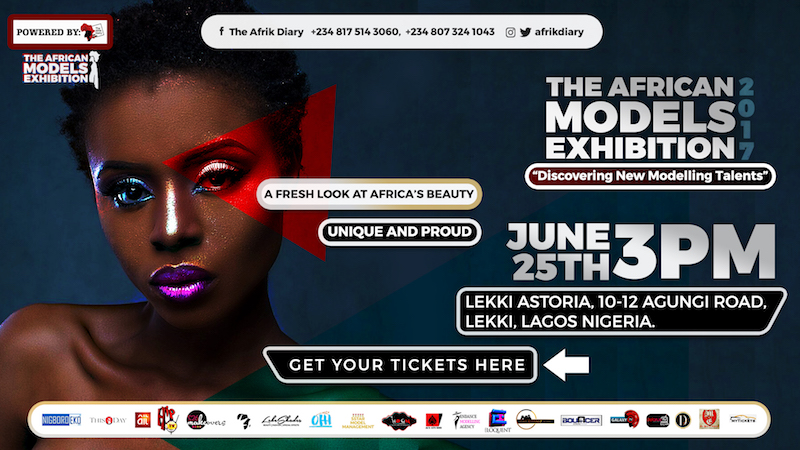 African Model Exhibition by Afrik's Diary
Product Description
Welcome to an exceptional talent and gene pool! Afrik Diary's maiden edition of the African Modelling Exhibition brings together a band of delightful African models who embody the richness and uniqueness of our continent.
They are the true cream of the crop, and here, untapped talent is discovered which could give any fashion agency, corporation or brand a new lease of life.
This event, hosted at the delightful Lekki Astoria Hotel is not only driven towards Discovering New Modelling Talent, as it is themed, but also pays homage to African culture.
Come, join us and let's celebrate the riches of our continent in its people, and its culture.
Venue: Lekki Astoria Event Center, Agungi Lekki Lagos
Dates: 25 June, 2017.
Times: 3-9PM
Tickets: ₦2,000, ₦5,000, ₦10,000, ₦50,000
Tickets are also now available at:
Ozone cinema
Picture plus studio
TerraKulture
Samantha Bistro
TFC Ikoyi
TFC Joayemi VI
TFC Opebi Ikeja
TFC Lekki
TFC Marina
TFC Apapa