After a week punctuated by media and marketing appearances at Beats Christmas Concert and Mr Eazi's Concert and also a couple of performances for Fool's Day under our belt we decided to play a little. We had a reception and Christmas party for the complete cast and crew of Twilight Theatre's Fool's Day including the writer, Femi Oke.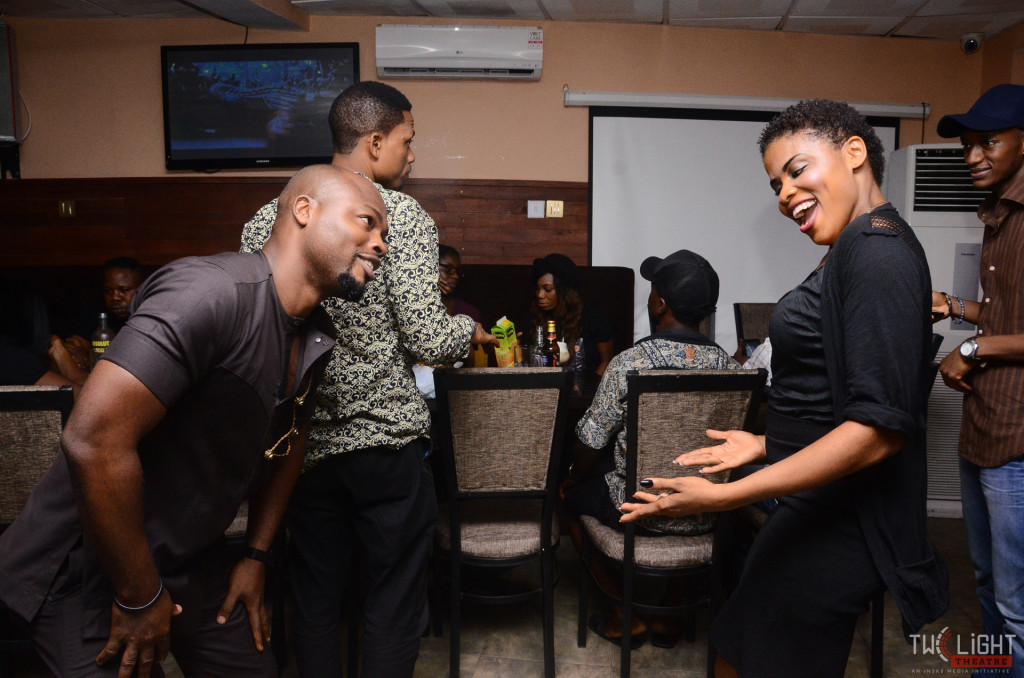 We had a fantastic time at Smokey Bones with good music, banter and oh a dance off!
We have lovingly captured some of those pictures just for you. Here they are:
If you'd like to keep abreast of Twilight Theatre news and all things Lagos theatre in the coming weeks and months don't forget to signup to our newsletter.
Oh and here's hoping you've got your tickets to see our amazing stars strut their stuff on stage this holiday weekend. See you there!
comments powered by