It's been a fairly busy start to the week after the visit to City FM and our opening show on Friday. Last night also had some action with Twilight Theatre's cast of Fool's Day meeting up with young, vibrant and exciting musical talent, a happy crowd and some totally awesome media folks..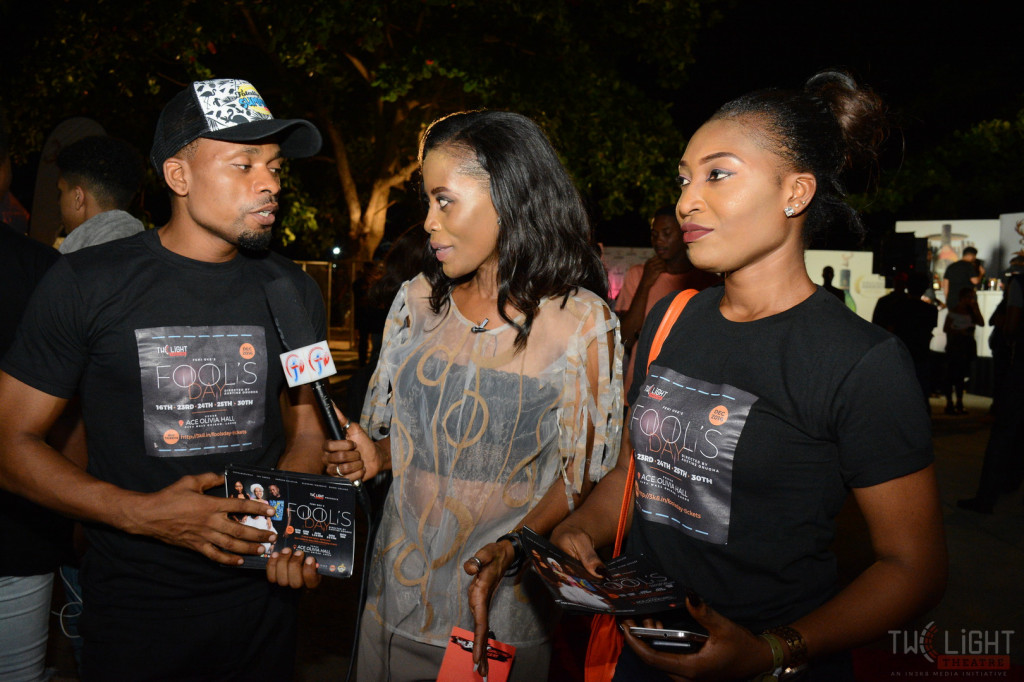 Toyin Buraimoh, May Nonye, Austine Onuoha and the beautiful Blessing Nwabuisi all joined the fun. With photo ops with some of the hottest musical talent in the country from the beautiful Niniola, YCEE, Dammy Krane, Naeto C and interviews with Flytime promotions, Hip TV and DiamondTV it was a busy night for our stars of the stage
We captured some loving pictures and videos just for you. Here they are:
If you'd like to keep abreast of Twilight Theatre news and all things Lagos theatre in the coming weeks and months don't forget to signup to our newsletter.
Oh and here's hoping you've got your tickets to see our amazing stars strut their stuff on stage this holiday weekend. See you there!
comments powered by