Fool's Day goes to Mr Eazi's December 2016 ConcertBy Admin on December 22, 2016
Our production team's hectic start to the week continued last night as the cast and crew of Twilight Theatre's Fool's Day mingled with a happy crowd and some totally awesome media folks.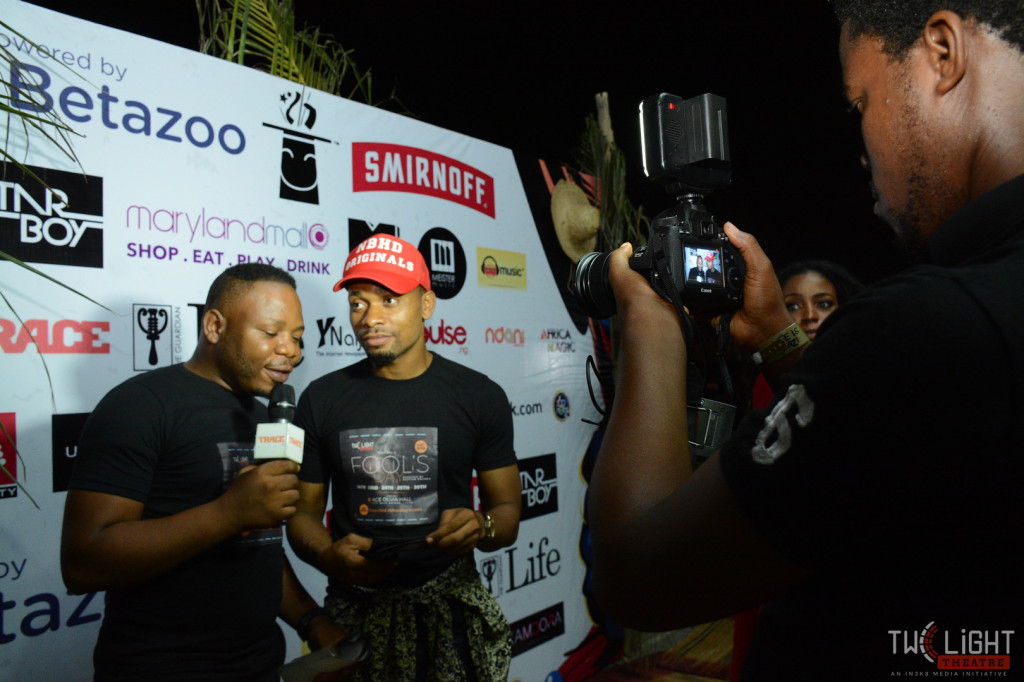 Samson Balogun and Austine Onuoha and were on hand to mingle with all the beautiful people and media from Kraks TV to TRACE Urban and Ebony Life TV it was lit!
We captured some loving pictures and videos just for you. Here they are:
If you'd like to keep abreast of Twilight Theatre news and all things Lagos theatre in the coming weeks and months don't forget to signup to our newsletter.
Oh and here's hoping you've got your tickets to see our amazing stars strut their stuff on stage this holiday weekend. See you there!
comments powered by
From the shop
IN3K8 Media on YouTube:
More From Us: