With the advent of the internet and mobile apps like WhatsApp, the issue of emotional infidelity has come to the fore. Sex groups on WhatsApp are proliferating, nude pictures are being exchanged and people are indulging in intimate chats far into the night with others.
Jude Idada in this thought-provoking and explosive piece – 3SOME – that he writes and directs attempts to answer the questions: Is it cheating when you send nude images to someone other than your spouse? Is it cheating when sexting with someone else? Is emotional infidelity cheating?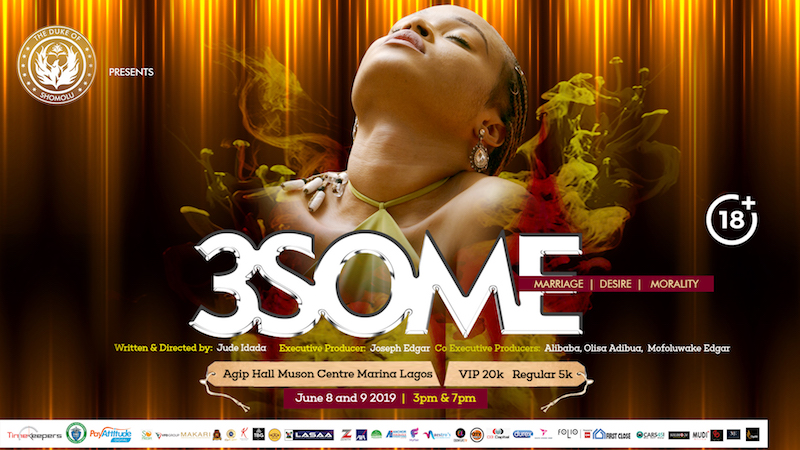 3SOME is a phenomenal production from the stables of Duke Of Shomolu (Joseph Edgar) that looks at marriage and relationships in an internet age. It features theatre stars like Patrick Diabuah, Uzo Osimkpa and Marvelous Dominion. Olisa Adibua, Foluke Edgar and Alibaba are all executive producers telling you it will be a sizzler and cannot be missed.
Venue: Agip Recital Hall, MUSON Centre, Lagos
Date: June 8-9, 2019
Time: 3PM & 6PM
Ticket Price: ₦5,000 (Regular), ₦25,000 (VIP) Get Tickets on Afritickets.com!
comments powered by