Ready for some world class professional business training? Well then you want to sign up for some of Rome Business School Nigeria's course in Advanced Human Resources this April.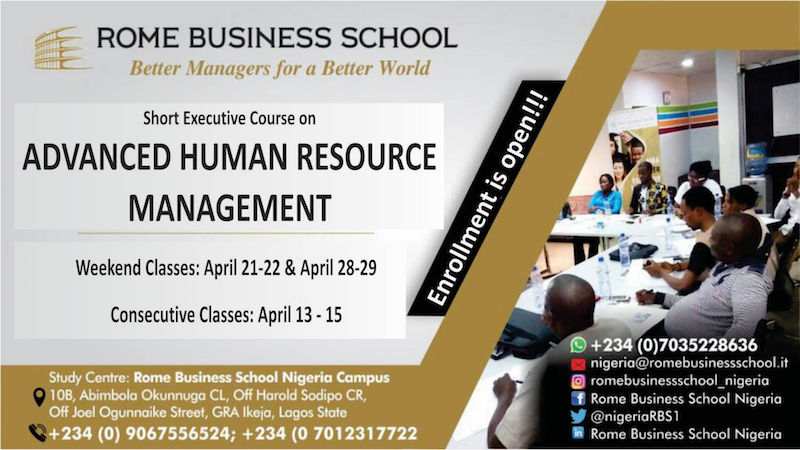 To accommodate your busy work schedule they've put together a timetable that means you can skill up during the weekends with intensive classes to run on April 13-15 as well as 2 other weekend sessions on April 21-22 and 28-29 if you want to take things a little easy.
The course features facilitators with industry experience like Onijingin Kehinde (Honeywell Flour Mills Plc) as well as respected academics like Tunde Elegbede from the University of Lagos among others. It also promises to bring the message home with contemporary real world case studies and modules designed to address strategy, corporate culture as well as performance management.
Venue: Rome Business School Nigeria Campus
Date: Intensive Course: April 13-15th, Weekend Course: April 21-22, 28-29
Time: 9AM – 5PM (Fri, Sat) 2PM – 6:30PM (Sun)
Ticket Price: ₦150,000
comments powered by