IN3K8 Media is a growing digital advertising agency and media concepts consultancy focused on creating awareness around new and existing brands via our digital advertising platform and out-of-home billboards as well as our new media thinking. We are built from the ground up to serve the needs of the SME market and strive to provide innovative pricing and effective media coverage for businesses in this income bracket.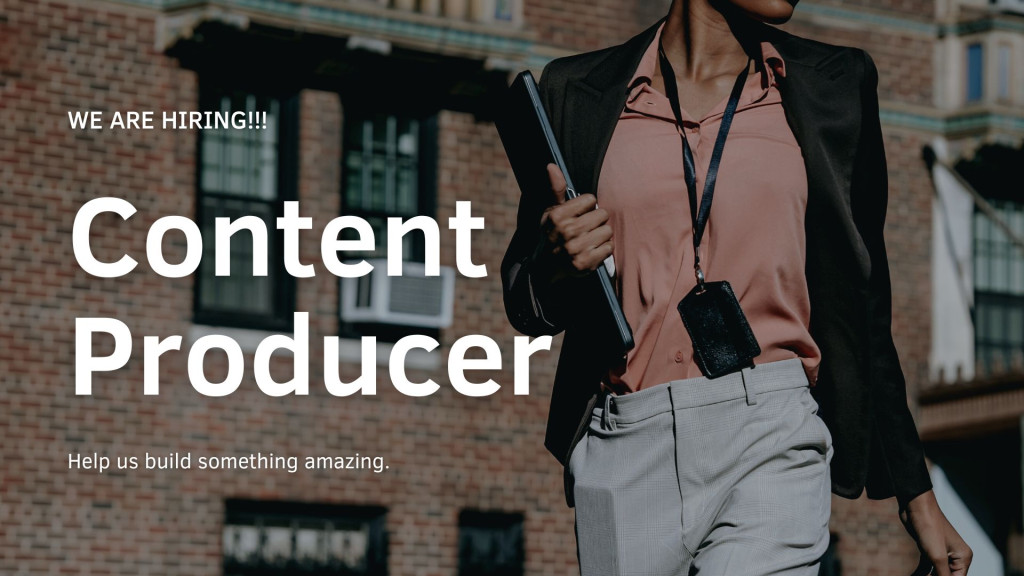 We're Hiring a Content Producer
Engaging written content is a way not just to project our voice in a crowded market place but also to attract and engage with nimble like-minded small businesses who are a core customer stakeholder group for us. As a content creator, you will own the production, dissemination and tracking the performance of our efforts in this regard showing the market but also prospective customers what is possible as it relates to content.
This opportunity would see you seed the content team to help amplify the company's voice by the quality of written and visual content you will create and help commission.
Your responsibilities will include:
Producing engaging written and visual content for use on the company's blog that will ensure that customers and prospects spend more time on our website.
Disseminate and promote our website content via email newsletters, our digital billboards, our social media channels, as well as other channels with a view to driving and sustaining traffic to our website.
Measure the performance of our website alongside other competitors in our space and market segment and take relevant actions that allow us compete favourably alongside them.
Provide consultation to our customers and partners on opportunities available on our website and parts of our platform that can enhance their business growth.
Striving for continuous improvement within a self-regulating team.
Required skills
Excellent written communication skills.
Witty personality and a strong presence on social media platforms like Twitter.
Experience with content management systems like WordPress
Avid reader.
Desired skills
Experience with collaboration tools like Google Workspace or Microsoft Teams.
Passionate about all things media and User Experience.
Familiarity with cloud creator tools like canva among others.
The right candidate will exhibit the following behaviours:
Someone that demonstrates active and conscious awareness of their environment, sensing and anticipating situations and being able to ask the right questions at the right time.
An open and honest communicator.
Someone that is comfortable with change, able to fail fast, learn quickly, and be open and able to adapt to new challenges or technologies.
Consistent attention to detail.
Innovative and a source for ideas.
Our expectations are high, but so are the rewards: a real opportunity to build your media career with us, a decent salary.
IN3K8 Media is an equal opportunity employer and is open to all candidates.
Just so you know, we are running a fully remote interview process, and are able to
onboard and hire remotely as well.
comments powered by