Nigerian education in maps : a 62nd independence lookBy Admin on October 6, 2022
We had always heard about the challenges of educating Nigerian children but had never really seen the concrete numbers to aid in discussing and understanding them. All that changed when listening to the elevated conversations being had on the Nigeria Politics Weekly podcast. In one of the September editions they were discussing a recent SBM Intelligence report which extracted data from a joint report commissioned by the National Bureau of Statistics and Unicef in 2021. The SBM Intelligence report was a very interesting representation of the data. It told a story – a compelling one of the differences in the educational fortunes and by extension life chances of both genders in Nigeria.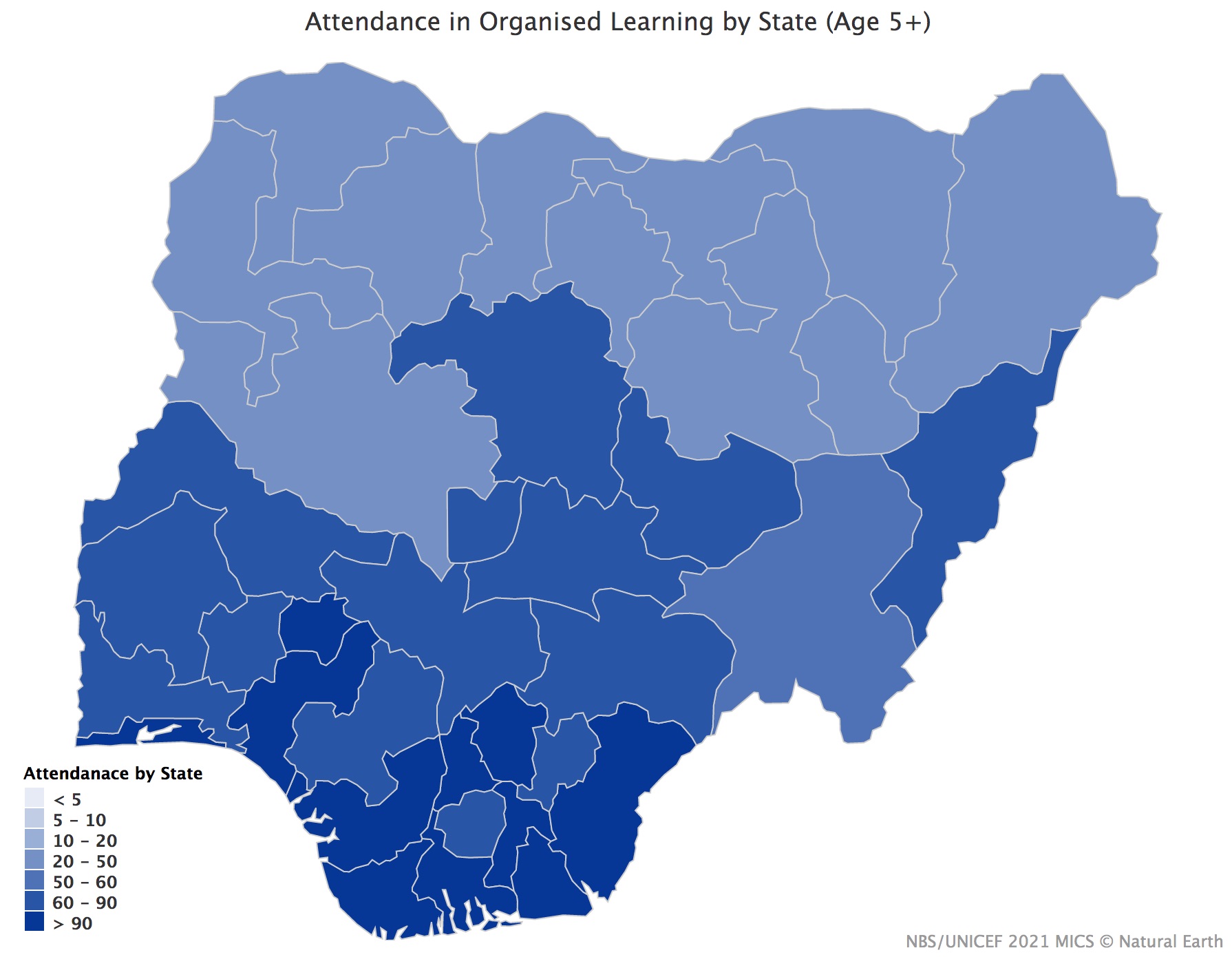 Of late there have also been conversations about how the buck stops with The Presidency but the data in the MICS report told an even more interesting story as it was broken down along state lines. We wanted to get a sense of what happened at the state level as children got enrolled in schools and made their way from primary to secondary schools. In our different lens to that data we thought we would showcase the efforts of sub-national executives on the educational outcomes of their wards.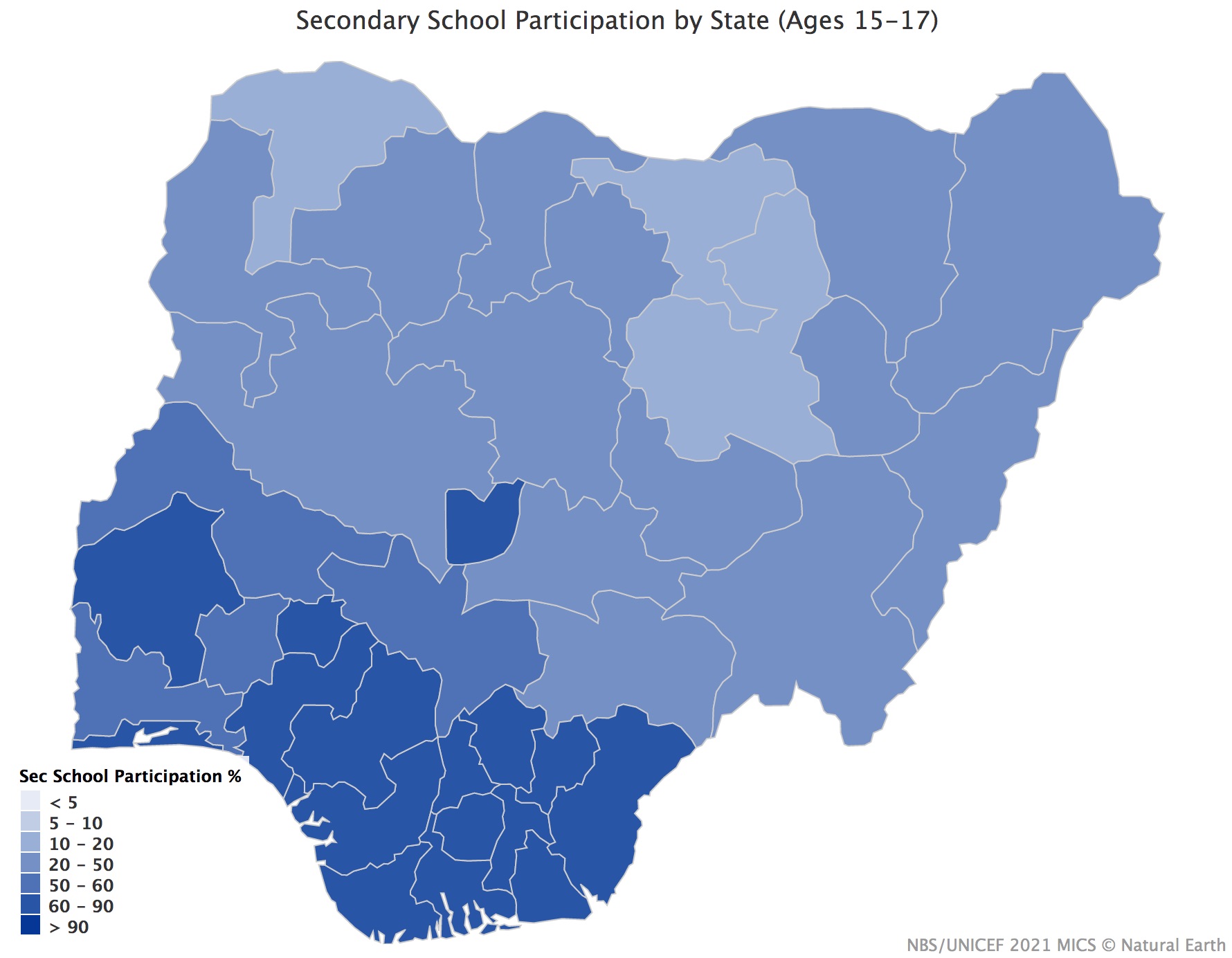 It is our hope that by publishing this re-imagining of the data we will help crystallise the conversation around how education as a concern could be run at a sub-national level – especially during this election period where most of the states are seeking a change in executive leadership. Our nation has just turned 62 and as we celebrate or re-calibrate we hope that these are the sorts of conversations all well-meaning Nigerians will want to have with the data at their fingertips.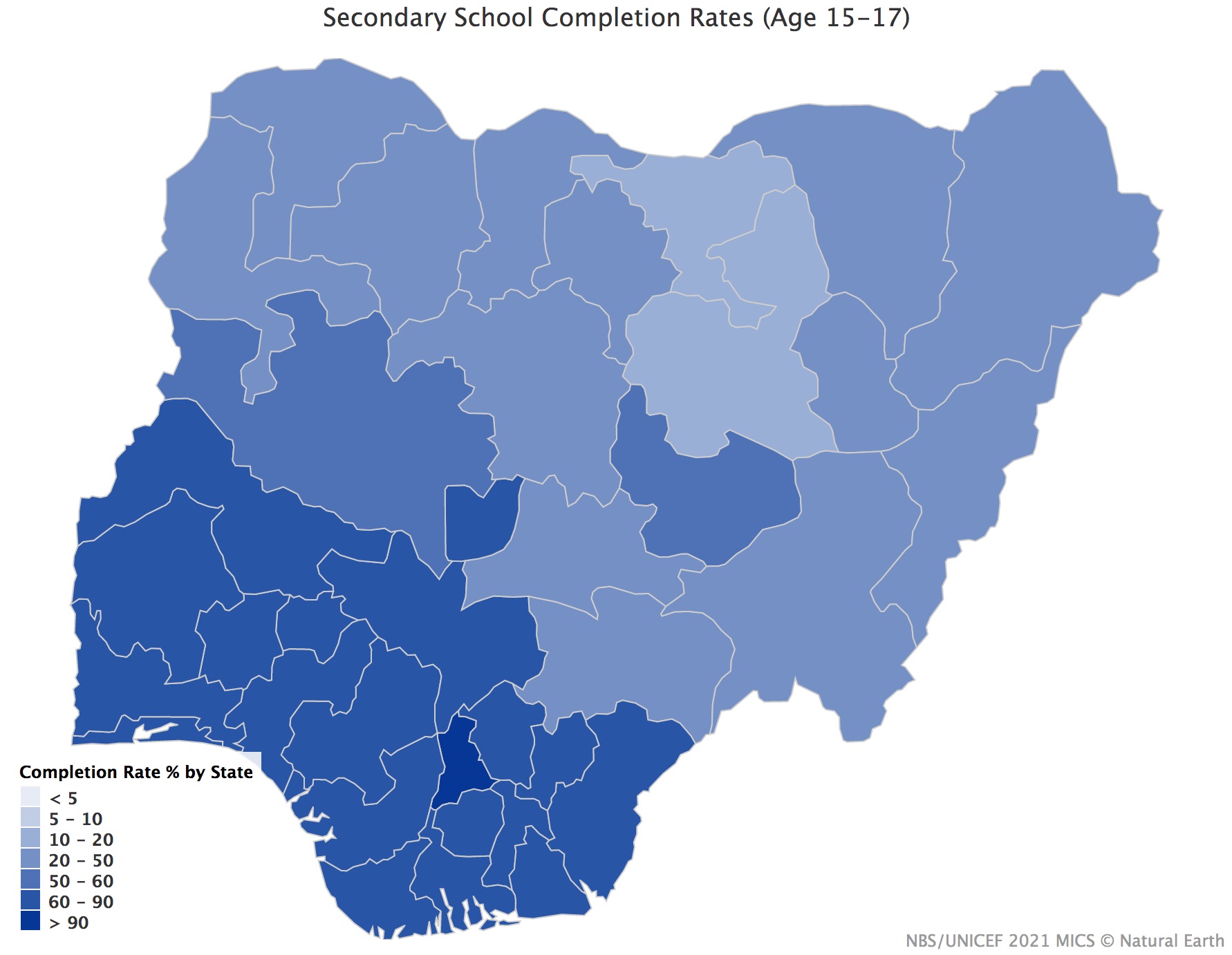 Happy Independence anniversary, fellow Nigerians!
comments powered by
IN3K8 Media on YouTube:
More From Us: