After a well received run earlier this year in the heart of the Benin kingdom, Duke of Shomolu's production of William Benson's Emotan at MUSON's Agip Recital Hall. The story which revolves around Benson's deft mixture of oral history and some really creative writing sheds some light on Emotan the proprietress of Benin's first day care.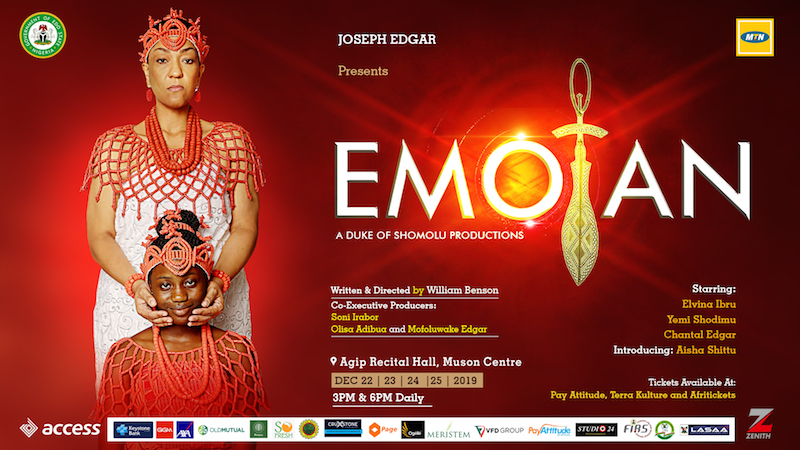 Played by the versatile and indomitable Elvina Ibru, Emotan is a complex character and an astute businesswoman who brings her considerable skills to bear as a pioneering female political activist who helps Oba Ewuare ascend to the throne of the Benin Kingdom.
If the previous outing of Emotan co-produced by Olisa Adibua and Soni Irabor this past October is anything to go by then be prepared for an exposé into 15th century Benin with all that entails.
See you there!
Venue: MUSON Centre, Lagos
Date: December 22-25, 2019
Time: 3PM & 6PM
Ticket Price: ₦5,000 (Regular), ₦20,000 (VIP), ₦100,000 (Table) Get Tickets on Afritickets.com!
comments powered by