The signature M & O Records event returns a year on after a fantastic outing last October. With the support of StarzBloom Charity Foundation, Mountain of Fire & Miracles and veritable brands like Grand Malt, Gala & Supreme Ice Cream, Dr Panam Percy Paul and Esther Osaji make a much anticipated return at this year's event.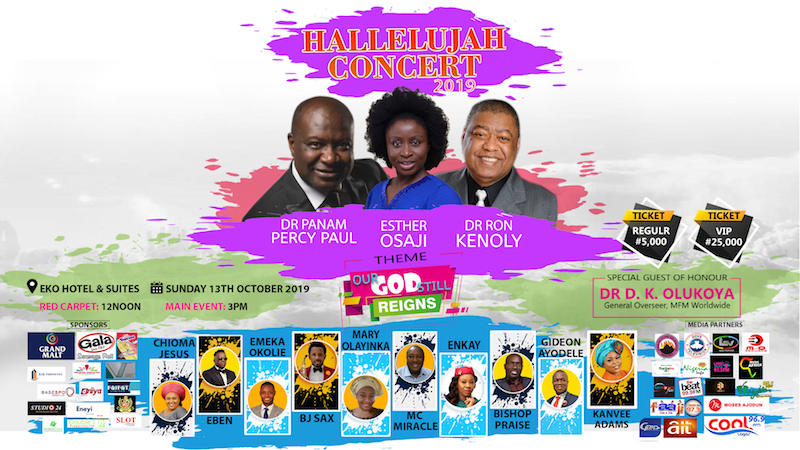 This edition won't be complete without surprise international headliner in the form of the legendary Dr Ron Kenoly alongside other anointed ministers of God. As usual the well-heeled Eko Hotel & Suites plays host to this gospel showcase with the red carpet beginning at noon this Sunday. Here's one Sunday service that you cannot afford to miss.
See you there!
Venue: Eko Hotels & Suites
Date: October 13, 2018
Ticket Price: ₦5,000 (Regular), ₦25,000 (VIP) Get Tickets on AriiyaTickets.com!
comments powered by