From the stables of Lafup Entertainment and the beautiful city of Ibadan comes a comedy show to tickle you pink this Independence day. Comedian Segun Ogundipe popularly know as Laf Up and powerful friends like Ali baba, Kenny Blaq, SLK (Boda Wasiu) and many more will descend on the inviting and well-regarded stage in the TerraKulture Arena to crack you up no end on October 1.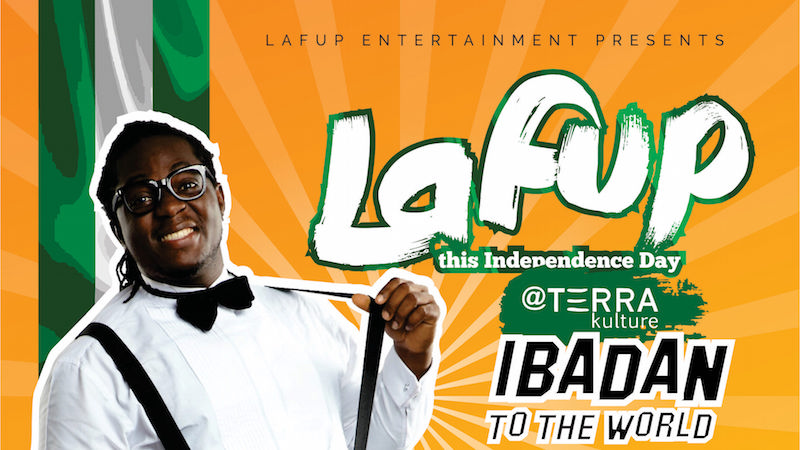 Be under no illusions that this is one of the hottest tickets this independence day. With blue-chip brands like Maltina lending a hand to this effort it goes without saying that these comedy artisans will bring their A game.
See you there!
Venue: Terra Kulture, Victoria Island, Lagos
Date: October 1, 2019.
Time: 5PM
Ticket Price: ₦10,000 (Regular), ₦20,000 (VIP), ₦500,000 (Gold Table), ₦1,000,000 (Diamond Table) Get Tickets on BizzyBody.ng!
comments powered by