59th Independence Mega Fair @Radrental Event CentreBy Admin on September 30, 2019
Lekki and environs is getting shut down on the first weekend in October with 80 separate exhibitors giving out loads of awoof discounts on their products. An estimated 2000 punters are expected to come through to the purpose-built RadRentals Event Centre just off Lagos' Lekki-Epe Express way.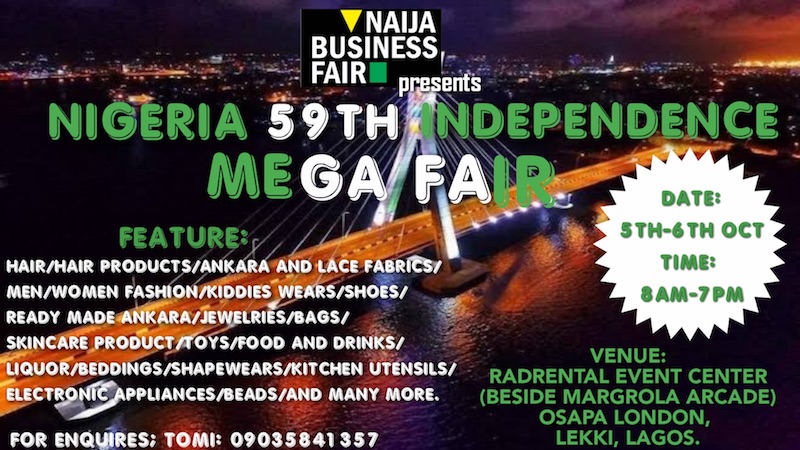 Naija Biz Fair's proceedings will include side attractions like a mystery DJ, a raffle draw, a fashion show and lots more. This perfect family day out or an excellent opportunity for a shopping trip with friends also celebrates Nigeria's Independence day over a 2-day weekend.
Join us!
Venue: RadRentals Event Center, Lekki, Lagos
Date: October 5-6, 2019.
Time: 10AM – 7PM
Ticket Price: Free
comments powered by
IN3K8 Media on YouTube:
More From Us: