"It is not enough to simply cut back on obligations. You need to deliberately take some time for yourself and allow your mind, spirit, and body to recharge. – TheGlams Events
With their maiden event tagged #WomenDayCation1.0 the resourceful folks at TheGlams Events aim to create an event exclusively aimed at women where they can de-stress, unwind and enjoy each other's company. Holding at the sumptuous Lil Zanzibar in Eleko – and privately booked for the day, the planners have put together a spa session, a mom coach, let-your-hair-down music from a surprise DJ and delightful food and drinks that'll nourish but also excite.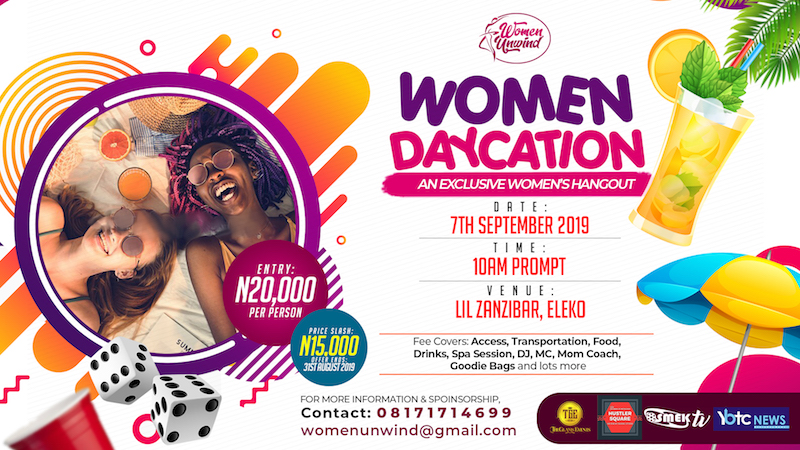 If you're a woman then this is some much needed R & R that you should definitely signup to.
See you there!
Venue: Lil Zanzibar, Eleko, Lagos
Date: September 7, 2019
Time: 10AM
Ticket Price: ₦20,000
comments powered by