Leather Fair @Harbour PointBy Admin on August 24, 2019
Happy weekend, fam! Hope you're having a laidback time? West Africa's premier leather show and extravaganza is coming to Victoria Island's Harbour Point this September. Femi Handbags has curated some of the most interesting brands and influential makers in the leather trade in a show that Lagos will stand still for.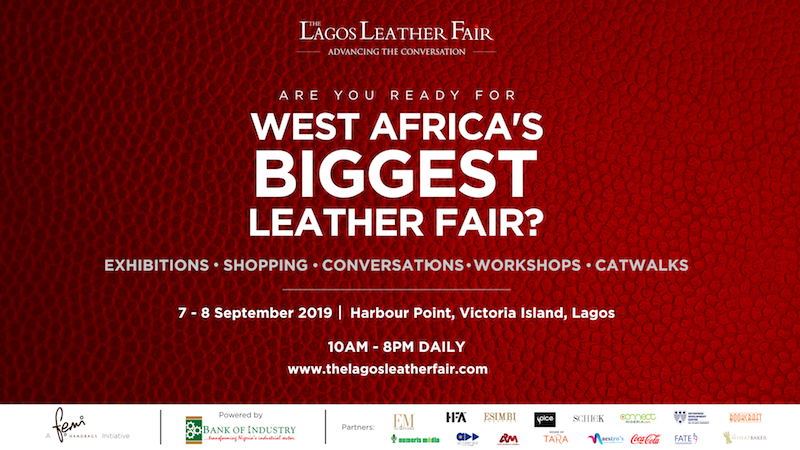 Don't be told! Save 7 & 8 September in your calendar and don't miss out on what promises to be a visual feast.
See you there.
Venue: Harbour Point, Victoria Island, Lagos
Date: September 7-8, 2019
Time: 9AM – 5PM
Ticket Price: Free
comments powered by
IN3K8 Media on YouTube:
More From Us: