Easter this year promises a richer experience with family and friends courtesy of B'Damson Events. The year's main attraction which features an Easter egg hunt held on the serene and lush greens of Lagos' BICS Gardens in Lekki also promises lots of other activities to help you settle into the season.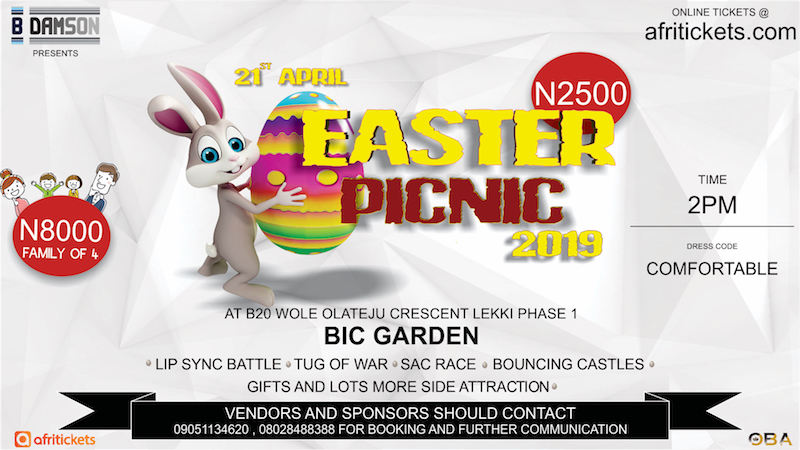 There'll be a lip sync battle, sac race, tug of war, darts competition and some chess face offs. For those who want to take things a little easy the organisers are dusting off the old Ludo board, breaking out the Whot cards and bring you some really good music. Dare we say Easter Sunday is about to be lit.
See you there!
Venue: BICS Garden, Lekki Phase 1, Lagos
Date: April 21, 2019
Time: 2PM
Ticket Price: ₦2,500, ₦8,000 (Family of 4) Get Tickets on Afritickets.com!
comments powered by