Kesiena Obue's Hertitude is a heartwarming tale about three sisters who reunite when their mother suffers a debilitating heart attack. Past resentments resurface as the sisters are forced to deal with their individual demons – all these showcased by a stellar cast in drama and music. Hertitude aims to thoroughly entertain whilst also engendering intelligent discourse.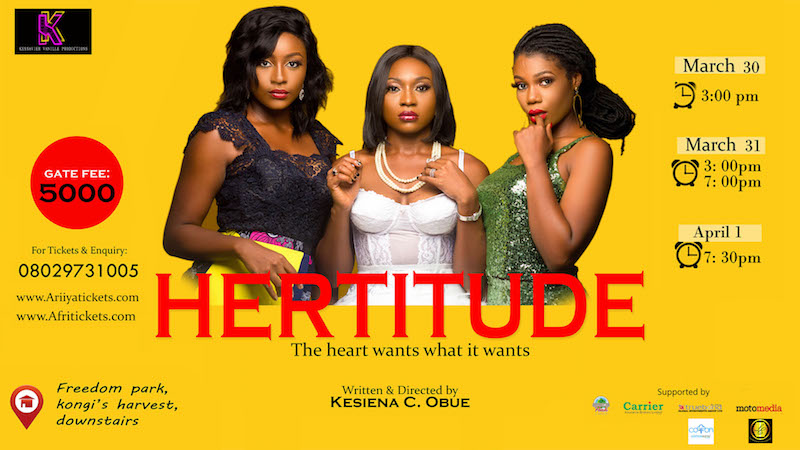 Starring: Uche Chika Elumelu, Martha Ehinome Orhiere, MaryAnn Ivy, Efe Awusa, under the artful direction of by Kesiena Obue.
Kongi's Harvest Hall, Freedom Park, Lagos Island, Lagos
Date: March 30 – April 1, 2019
Time: 3PM (March 30), 3PM & 7PM (March 31), 7:30PM (April 1)
Ticket Price: ₦5,000 Get Tickets on Afritickets.com!
comments powered by