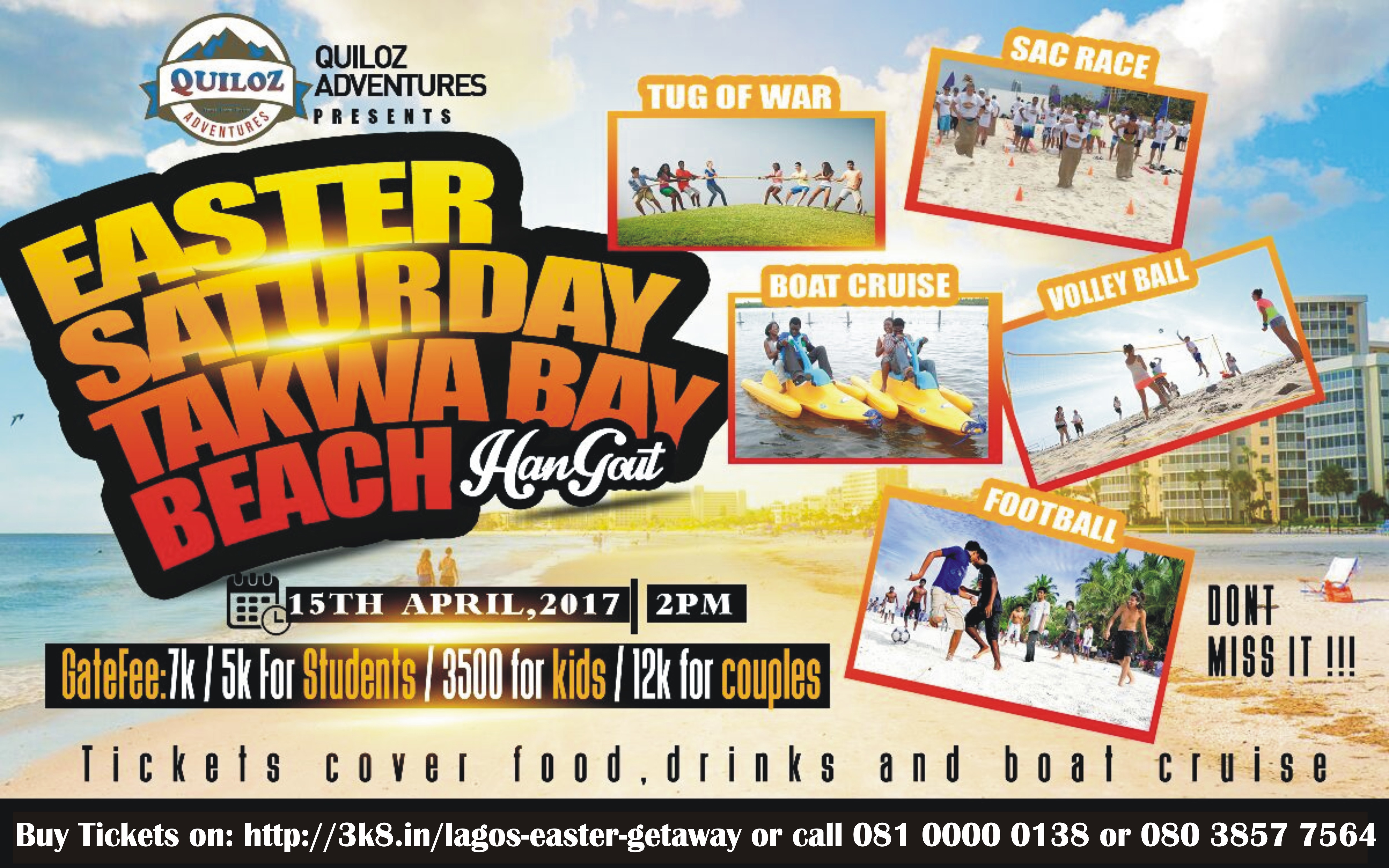 The Perfect Easter Weekend Getaway
Product Description
At the end of the Lenten season, most people look forward to the Easter holidays. It is one of the earliest holidays in the year and need I say that Nigerians love their holidays.
If you haven't got any travel plans but you still want a swell weekend, we bring you the perfect 'economy' plan for the Easter Weekend.
Quiloz Adventures, the organizers of 'Independence Hangout, Oniru' and 'Elegushi beach hangout' are organizing a boat cruise this Easter!
The boat cruise will lead to Takwa Bay where even more fun and games await.
Before we talk too much, it costs just ₦7,000 per person. The best part is, the fee covers the cost of the boat cruise (you get to feel like a music video star for a day), food and drinks.
At Takwa Bay, there'll be activities such as football, volleyball, sack race and lots of other fun sports/games. If you're feeling laid back, you might as well just kick your feet up and enjoy the sunset.
TakeOff Point:  CMS Jetty, Lagos
Date: April 15, 2017
Time: 2PM
Ticket Prices: ₦7,000 Single Ticket , ₦12,000 for couples Ticket.
*Buy 3 tickets and get 50% off the 4th ticket.
The event has a maximum capacity of 50 people.