In this unprecedented era of COVID-19 lockdowns and self-isolation, one is left to contemplate life without mothers – the hearth of the home. They provide the succour and emotional stability upon which the entire family draws – especially during tough times. To date we are as yet reminded of their daring deeds even as they continue to quietly beaver away at bringing new life into our world. They nurture that life and as the sun gives radiant strength to humanity's galaxy.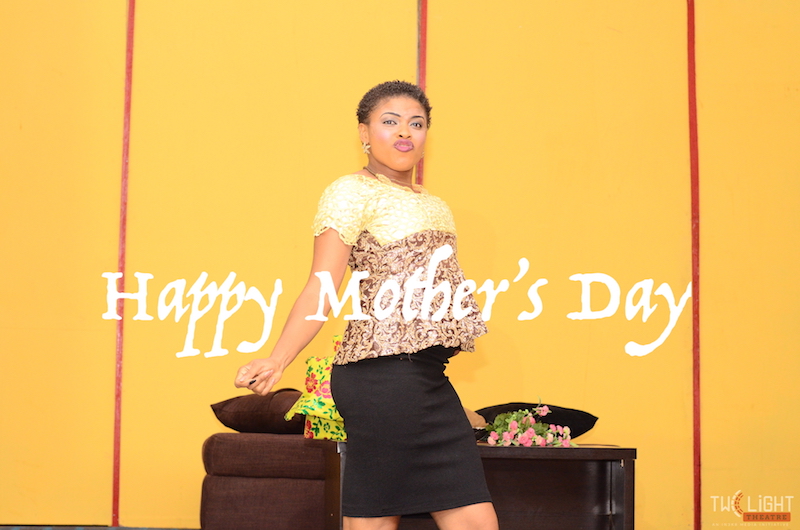 Joy Akrah wishing you a CoronaVirus-free Mother's Day in this shot from Femi Oke's Fool's Day production in 2016 by Twilight Theatre.
A couple of weeks ago we celebrated the remarkable strength and agency of women on International Women's Day. This year's theme which highlighted equality brings into harsh relief the still uneven playing field in which women – our mothers – past, present and future play. As we celebrate Mother's Day 2020, we are encouraged to pause for thought today of all days and think about the immense void in our lives there would be if our mothers were absent. To most of us this would be unthinkable nay unfathomable.
So as we raise our glasses to all the indomitable mothers in our lives we encourage you to think of all the things you could do to ensure that tomorrow's children grow up in a world where their mothers are not maligned or encumbered in any way. It is every generation's duty to ensure the next one's future is secure and more settled. Let's endeavour not to fail in this most noble of assignments.
Happy Mother's Day, Nigeria. Stay safe by staying home!
comments powered by