Hangout with Tee Season 5 @PANDABy Admin on August 26, 2018
Mission control to ALL the ladies regardless of status and stature: your favourite women-only gathering – Hangouts with Tee – hosted by the ever delightful Titi Oyemade returns with a fifth edition at PANDA Event Center next weekend.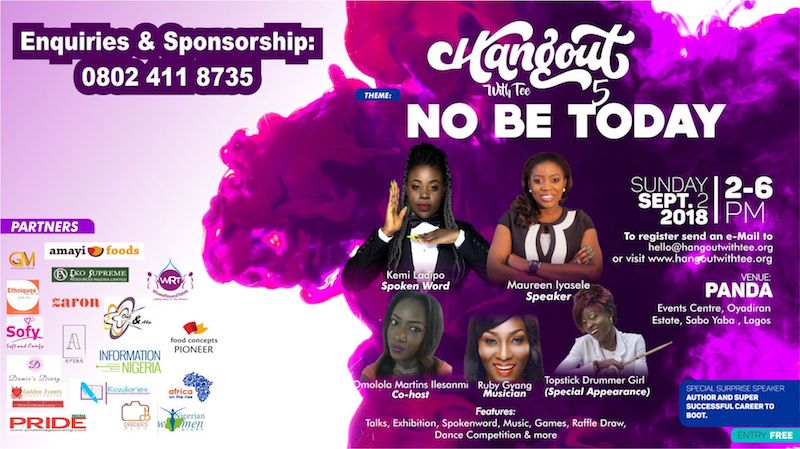 There is a healthy helping of inspiring headliners to spend your time with including Nigeria's foremost drummergirl Pastor Tope Odebiyi (Topsticks), singer songwriter and Chocolate City's first lady Ruby Gyang, spoken word artist Kemi Ladipo among others. There'll as usual be freebies as well as fun and games. It will be an all round networking and mingling, genuine let-your-hair-down fest and you shouldn't miss it.
See you there!
Venue: Panda Event Center, Yaba, Lagos
Date: September 2, 2018
Time: 2-6PM
Ticket Price: Free
comments powered by
IN3K8 Media on YouTube:
More From Us: