Premiering early this summer is Fashions Finest Africa – 3 days of fashion policy and business. This summer time fashion extravaganza is brought to you by Yetty Ogunnubi, CEO of YettyD, branding and PR smooth operator as well as fashion enthusiast.
It all kicks off with the Epic Show Conference which aims to bring together industry experts and stakeholders from within as well as on the international scene. Supported by the Nigeria's Federal Ministry of Trade & Industry (MITI), this conference aims to get together and prepare the textile and fashion industry to reap the dividends of Nigeria's predicted change in fortunes by 2050.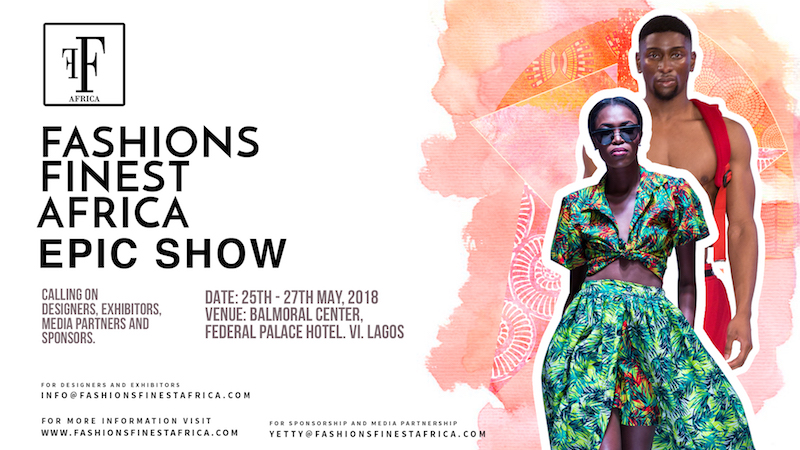 It will be followed closely by the Epic Show – a dedicated platform to showcase for Nigerian students, emerging and established designers/ fashion labels. It will feature the "Fashion Ace Award" a recognition of skills and professional excellence in all fashion related genres, given to upcoming and graduate students, by a collegiate of top fashion experts, critics and industry icons. It won't just be a day of pomp and ceremony as there'll exhibitions and also top drawer musical performances.
Find out how to get involved and support what we see as a breath of fresh air on Nigeria's vibrant fashion scene.
Venue: Balmoral Centre, Federal Palace Hotel
Date: May 25-27, 2018
Ticket Price: Free
comments powered by