Hangout with Tee Season 4 @ FirewoodBy Admin on March 5, 2018
After 3 previous seasons, Hangout with Tee – one of Lagos' biggest gatherings geared towards the development of women – returns! In case you're wondering what this event is all about, it's really a day for women to hangout, rub minds and support each other in a collegial atmosphere.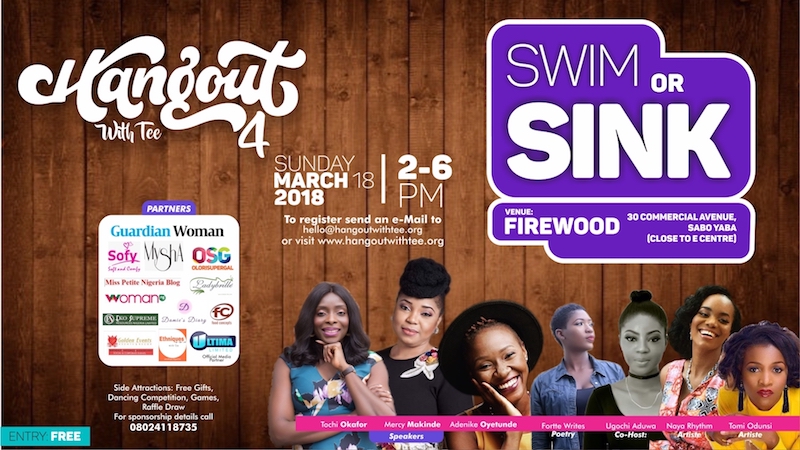 This edition takes things up a notch and there are a number of headliners including life coach Tochi Okafor, OAPs Adenike Oyetunde and Naya, singer songwriter Tomi Odunsi.
Venue: Firewood Restaurant.Bar.Grill, Yaba, Lagos
Date: 18th March, 2018
Time: 2-6PM
Ticket Price: Free
comments powered by
From the shop
IN3K8 Media on YouTube:
More From Us: