The Weekend Thermometer Is Here!
It's here again- I'm talking about the weekend so get your minds out of the gutter guys.
Interestingly, it is Easter weekend, Jesus has already died for your sins, don't let your weekend die too!
So, here we are guys, the events you shouldn't attend this weekend.
The Events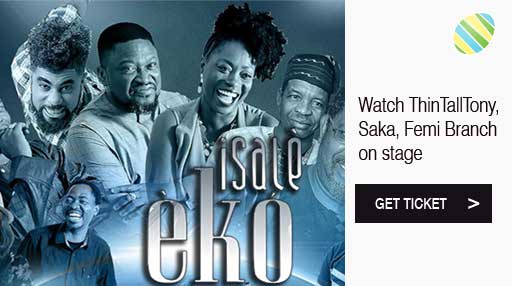 Isale Eko is a stage play coming on this weekend. If you love a little drama, you should totally see this play!
Venue: Agip Hall, Muson Center.
Date: April 14-15
Time: 1PM- 8PM
Ticket Prices: ₦3,500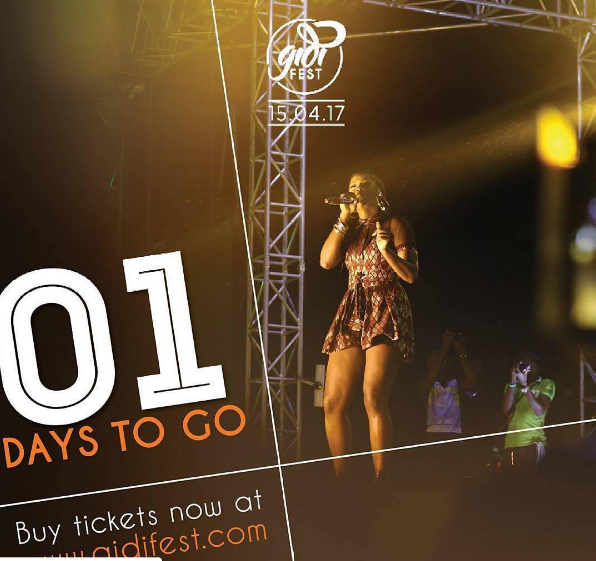 Gidifest is back guys! The biggest music festival in Lagos returns with an array of some of the biggest names in the music industry.
Venue: Bar Beach, Lagos
Date::  April 15-16, 2017
Time: 12PM- 2AM
Ticket Prices: ₦2,500 - ₦10,000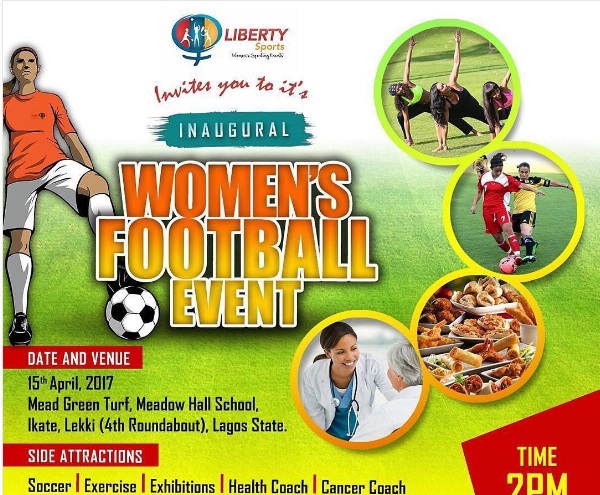 If you're into soccer or you're a fitness freak, nothing beats this women's football event this weekend. 
Venue: Meadow Hall School, Ikate.

Date: April 15, 2017
Time: 2PM
Ticket Prices: Free Entry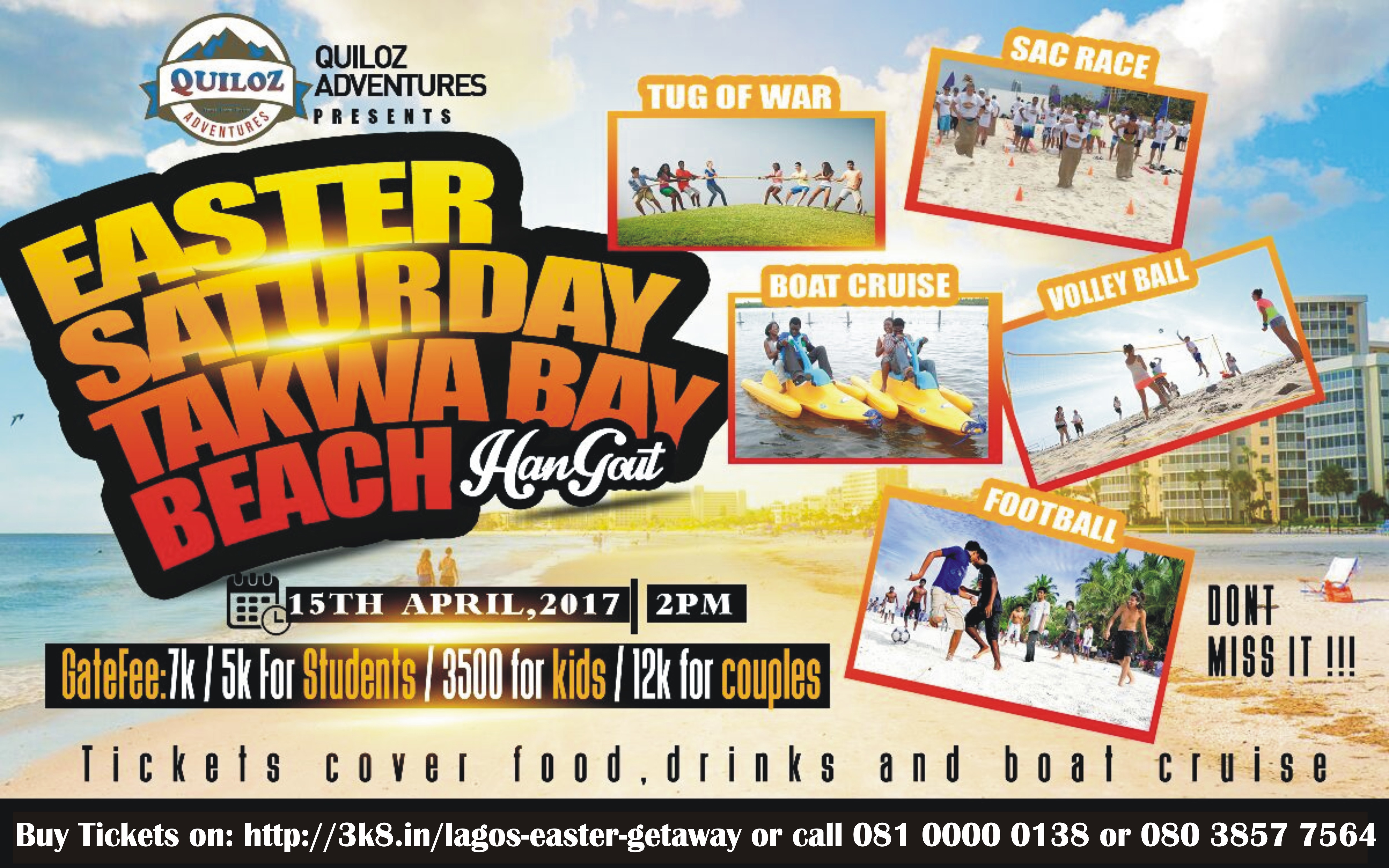 Easter is here and with it, four days of pure holiday bliss! If you find you have no plans and you're up for feeling like a music star, how about this boat cruise?
Meet Up Point: CMS
Date::April 15 ,2017
Time: 2PM
Ticket Prices: ₦3,500- ₦12,000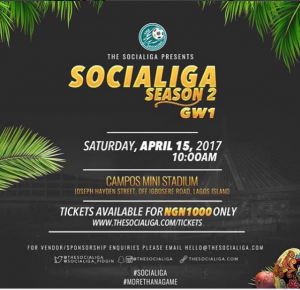 If you love football but you can't go all the way to London to watch your favorite teams, Socialiga is here to help! A football tournament which showcases the best football you'll see in Lagos returns this weekend. 
Venue: Campos Mini Stadium
Date: April 15
Time:10AM
Ticket Prices: ₦1,000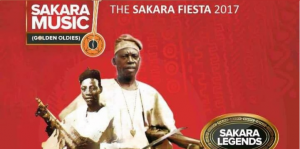 The SAKARA MUSIC CONCERT is perfect for fans of Nigeria's golden age music. It's back in Lagos this weekend! 
Meet-up Point: Freedom Park
Date: April 16, 2017
Time:3PM
Ticket Prices: RSVP: WhatsApp Only: 08181813446
comments powered by