T
he cozy Gabriel's Restaurant is a hidden gem I recently unmasked at Eden Heights luxury apartment building in Victoria Island whilst making plans for a surprise party: Read my 5 Tips For Throwing A Memorable Surprise Party.
My exquisite experience at this diner was truly one for the books and I thought it would be rude not to pay it forward, as stumbling upon it was sheer serendipity. It is hard to locate without any intel, as there was no indication of the restaurant on the outside of the apartment building. Fortunately, I've put that wrong right by dishing in this article.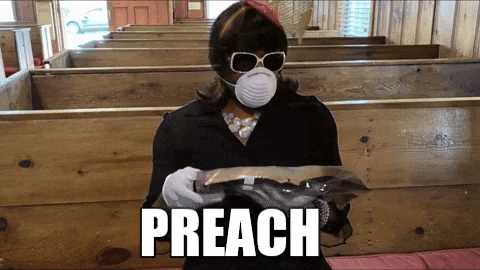 The ambiance of the restaurant was, as the warm embrace of a favorite cousin after COVID lockdown, welcoming. The dark furniture was lit up by the illuminating lighting giving a glowing effect. The mini bar alludes to a trendy and relaxed atmosphere, I can only imagine the glitz of the restaurant at nighttime.
The table set-ups are suitable to accommodate up to a party of six, making it the perfect place for that discreet date away from prying eyes or a meal with handpicked besties. The waiters were quite friendly and hospitable, talking us through the menu options as well as describing the contents of the meals. The small diner and the hidden location reduces the possibility of it being packed with customers making you feel at home, you can go ahead and devour your meal wholeheartedly with no one watching.
The virtual menu had 3 sections with something for everyone: a breakfast menu, an all-day menu with international meals, and Nigerian specialties. The array of beverages got me excited like a child in a candy store, there's certainly a drink for every mood. The privacy of the restaurant was one of my favorite things about it.
After thoroughly scanning the menu I settled on the Eden's Club Sandwich and a Pina Colada which was touted by our server as their signature cocktail. He was right! The sandwich, cut into little triangles with its crust shorn off, triggered a feeling of nostalgia. They reminded me of my mom's sandwiches on school mornings when we weren't running late. The double-layered sandwich was served with a side of salted french fries and it took no prisoners! Had it not been for the vanilla and strawberry flavored ice cream served as a complimentary dessert, the CheeseCake Royale Residence would have been my pick for dessert. In any case, I have my eye on it for my next visit.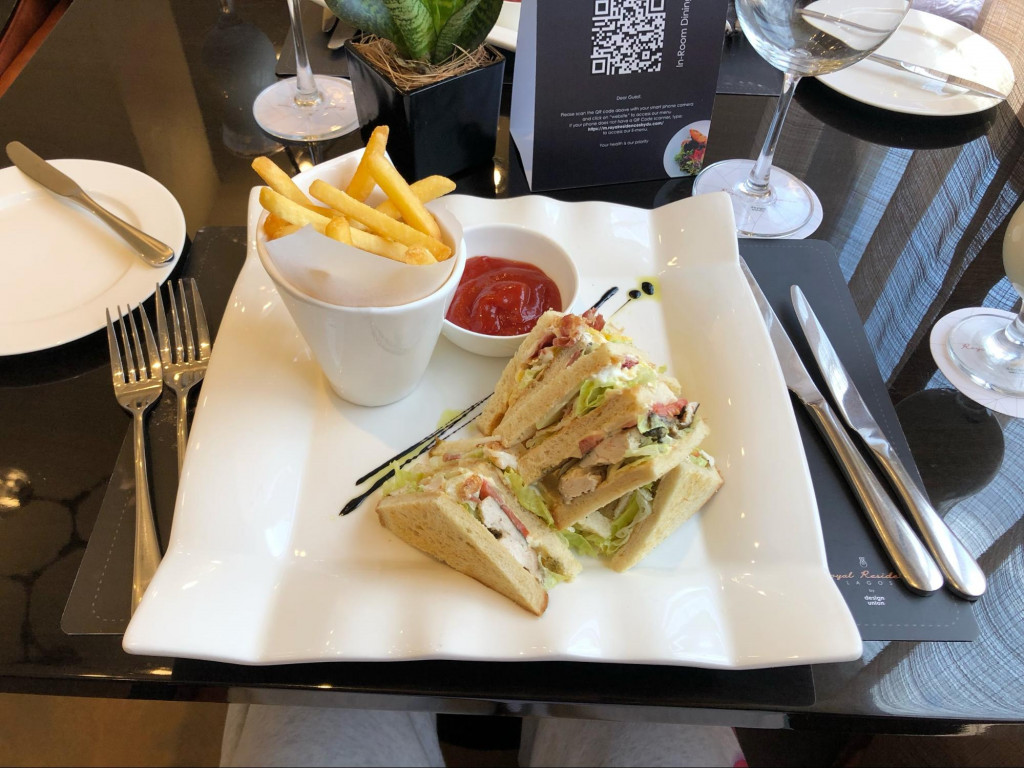 Eden's Club mouth-watering sandwich
Making the decision to explore the Eden Heights building was definitely my ancestors aligning me with this hushed and serene restaurant. Although the meals are a bit pricey, I would say it was worth every penny.  With ₦15,000 you can snag yourself a two-course meal and a cocktail.
This easily accessible gem in Lagos' upmarket Victoria Island is the perfect location for a little breakfast alone time or brunch with the girls. I will definitely be returning to Gabriel's restaurant and suggest that you also look them up. If you find a moment this weekend to unwind at Gabriel's restaurant let me know in the comments if you had a splendid time as I did.
comments powered by