Happy New year to you again our esteemed readers and theatre patrons. Nigerian Theatre would be worse off without you the audience. We'd like to appreciate all our amazing customers, partners, supporters and friends who made 2015 the year that the Lagos theatre scene changed forever.
January  began in earnest on the theatre scene and has a lot to offer from musicals to courtroom comedy to heart rending stories of betrayal and forgiveness.
It all kicked off with BAP Productions' Wakáá musical a successor to the critically acclaimed SARO. Wakáá is a story of struggle and success. One that follows young graduates as they attempt to make their way in the world on graduation and after a daring wager. For those of you who witnessed the visual spectacle that was SARO, Wakáá was feast for the senses. Wakáá concluded on January 3 at the MUSON Centre.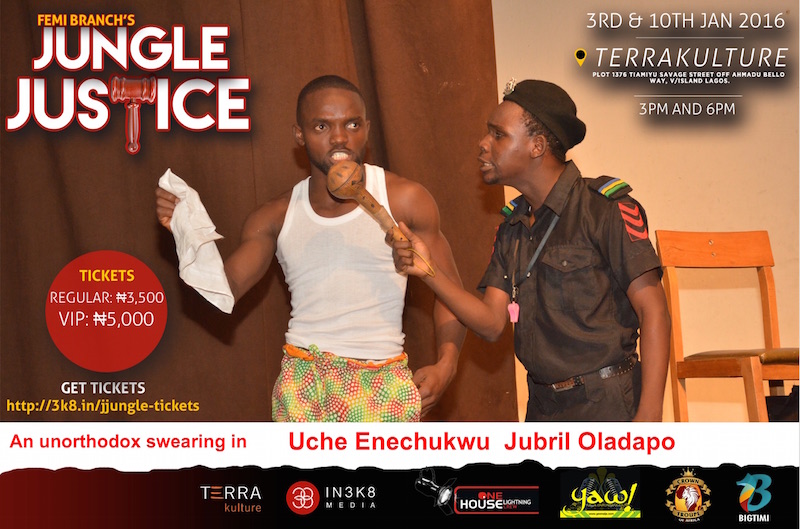 KiNiNso-koncepts' production of Jungle Justice, a Femi Branch play,  is capturing imaginations this January. A courtroom comedy which takes a peek into the judiciary at the customary court level, Jungle Justice features some bright young thespians from the prolific Creative Arts Department of the University of Lagos. This story follows proceedings in the trial of man on a murder charge. Things don't come any stranger when his estranged wife turns up on the witness stand. Jungle Justice featuring Jubril Gbadamosi (Officer Woos) is a compelling story which takes to the stage on 3 & 10 January at Terra Kulture at 3 & 6PM on both days.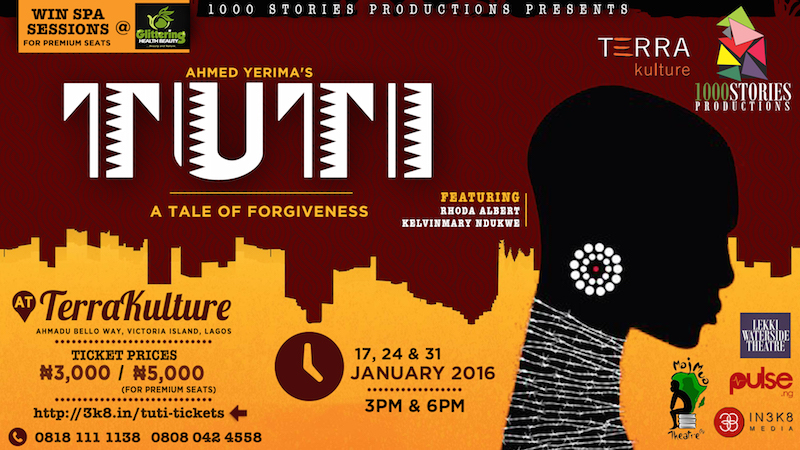 January concludes with an intimate 1000stories production of Ahmed Yerima's Tuti . It is the contrite and emotional tale of a man in search of forgiveness and redemption for wrongs done against his conscience and his God. The crime he committed was for a good cause. Selfish? Maybe. But certainly a good cause. This tear-jerker with an expected end unfolds on stage at Terra Kulture on 17, 24 & 31 January at 3 & 6PM.
comments powered by