Illimité (2015): a mixed media painting exhibitionBy Admin on July 10, 2015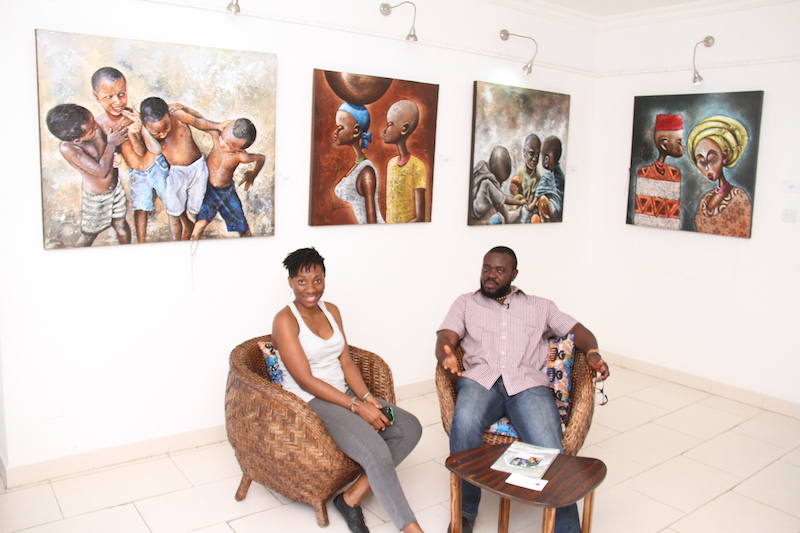 The past week has been one of intense experiences, from the macro to the micro. But none so profound as the exhibition that has been put up by the delightful Chinedu Ogakwu at TerraKulture. He's calling this one Illimité: a call-to-arms for artists to use their unlimited creativity as a tool to influence their world.
Curious title for an exhibition especially from a man who admits to not being fluent in French. In his words: "We need to go out of the(sic) way, we need to think broad". It is this willingness to embrace the ordinary that has inspired him to up-cycle items such as tree barks and particle boards, using them in his work with amazing results. His other unique style which comprises of threading rope across the painting as you would a lace on a shoe turns out well and began with his As old as man piece.
All in all, his work is one that needs to be seen to be appreciated. It sets the stage in what we see as an ascendancy of Nigeria and Pan-African art. Chinedu Ogakwu's Illimité is available to view in TerraKulture through July 13.
comments powered by
IN3K8 Media on YouTube:
More From Us: