The 3rd Annual African Resources and Technology for Education (ARTE) exhibition held at Federal Palace Hotel, VI on the 3rd and 4th of April, 2014. The exhibition, hosted by Worldview International Group, aimed to bring together suppliers and manufacturers of educational technology and resources from all over the globe to forge a new path in the growth of the African educational sector and introduce modern ways of teaching and learning. The event attracted representatives from public and private educational institutions as well as exhibitors from different parts of the world.
SMART boards were exhibited by SMART Technology, the company that invented the interactive whiteboard, as they rolled out their smart notebook app designed for teachers to enhance interactivity and Elmacrest Conglomerate the all-in-one Digitized Broadcasting Series Interactive Whiteboard with built-in personal computer, WiFi, scanner, wireless microphone and IP cameras to inspire learning in an evolved environment. Qunekt was also featured at the exhibition, showcasing the project management consulting services, training, finishing school and school placement services they render.
Electrical equipment for engineering department and technical schools were also on display. Schneider Electric, a company that provides solutions for technical schools and manufacture and supply electrical equipment, had 3 demos displayed, including the solar pumping solution aptly called Water of the Sun. ED corporation, a laboratory equipment supplier into technology, engineering, mechatronics and renewable energy (utilised by technology and engineering students) services provision, was also present. Lucas Nulle/Ali-Rezi Limited showcased laboratory equipment for educational, ICT, mechanical, physics and chemistry laboratories. They are a power-engineering solutions provider and render vocational training for secondary schools, polytechnics and universities. Gunt/Deux Project Limited develops engineering equipment for practicals in schools to aid learning and teaching.
E-learning and educational apps were not left on the side lines as companies like Learning Nuggets, Kaothon and Cognite Limited were present at the exhibition. Learning Nuggets, an e-learning solutions provider, exhibited Storyphones, a digital audio system for children to help develop their language, listening and literacy skills. The headphones come with up to 30 tracks of audio stories, songs and listening games for the children to listen to anywhere and they can also be used to participate in group listening activities. Kaothon described one of their products, School Post, a web portal, as a unique platform for schools to communicate with the parents of their students. School Post includes text message and email features, consent forms, reminders, document libraries, attendance records and exam grade. It has been designed to strengthen teacher-parent relationship and empowers parents to be aware and engaged in their children's education and welfare while at school.  "This is high technology content delivered on low technology platforms. We can now truly educate the masses in a cost-affordable way", said Paul Mervin, one of Cognite Limited's reps at the show, as he showcased one of their products, the UniEboard. The UniEBoard is a user-friendly, learning and teaching application with features such as content management, lecture management, digital dashboards, tracking of progress and achievement.
HP displayed the HP Classmate PCs, a student-friendly computing solution that helps to maximise learning by highly engaging students and empowering teachers. Built specifically for education, the computer comes with  specific software like the Intel Educational Software suite.  Skysat Technologies Nigeria Limited, the sole Konica Minolta partner in Nigeria and Ghana had the Konica Minolta printers at the exhibition.
The Direct Co., a company that designs school uniforms, corporate uniforms, logos and provides branding services for educational institutions also displayed their products at the ARTE exhibition.
Other showcased products and services included consultancy support, teaching aids, books and magazines, audio-visual equipment, robotics, internet content/services and other learning resources.
See photos below…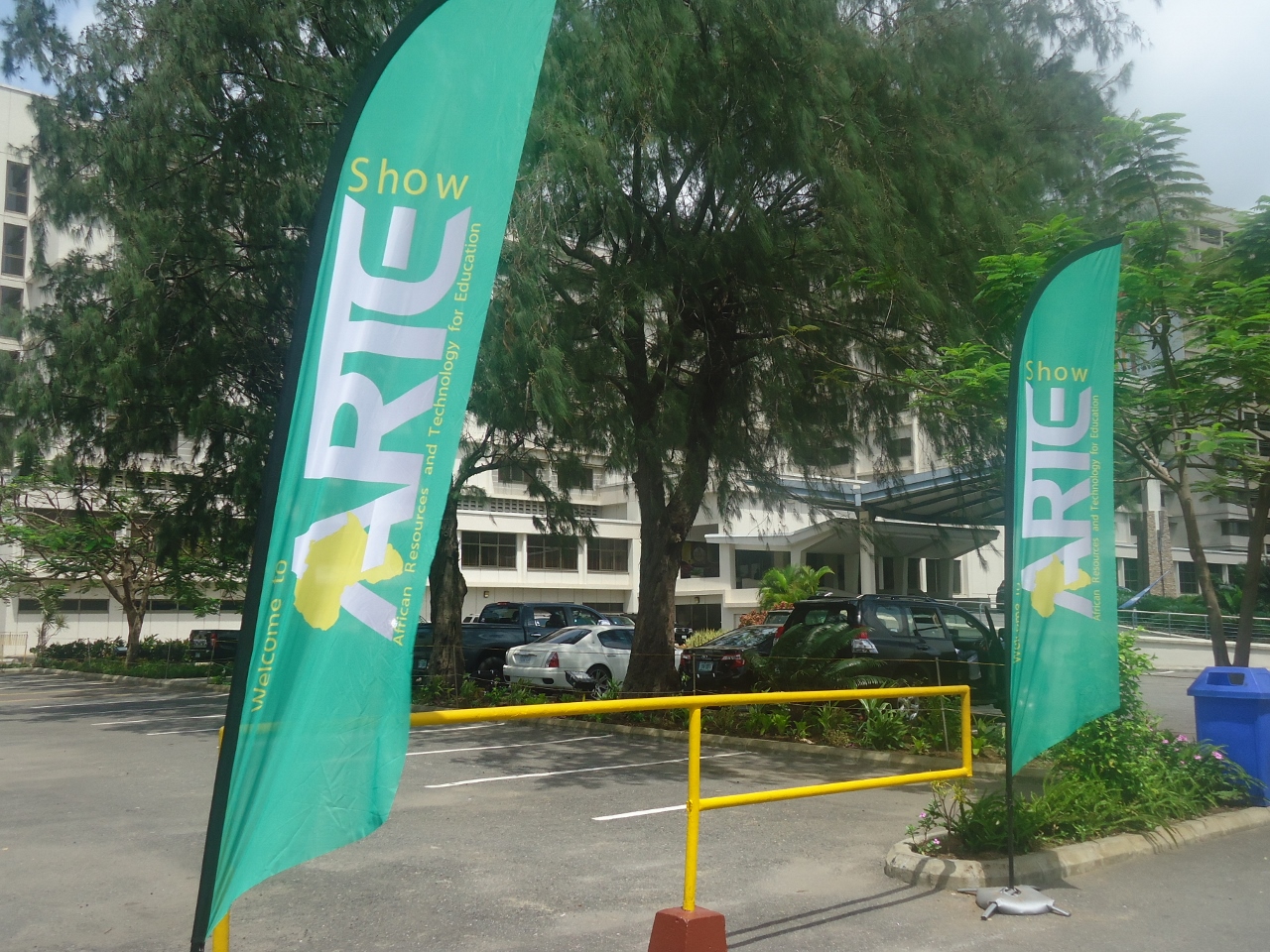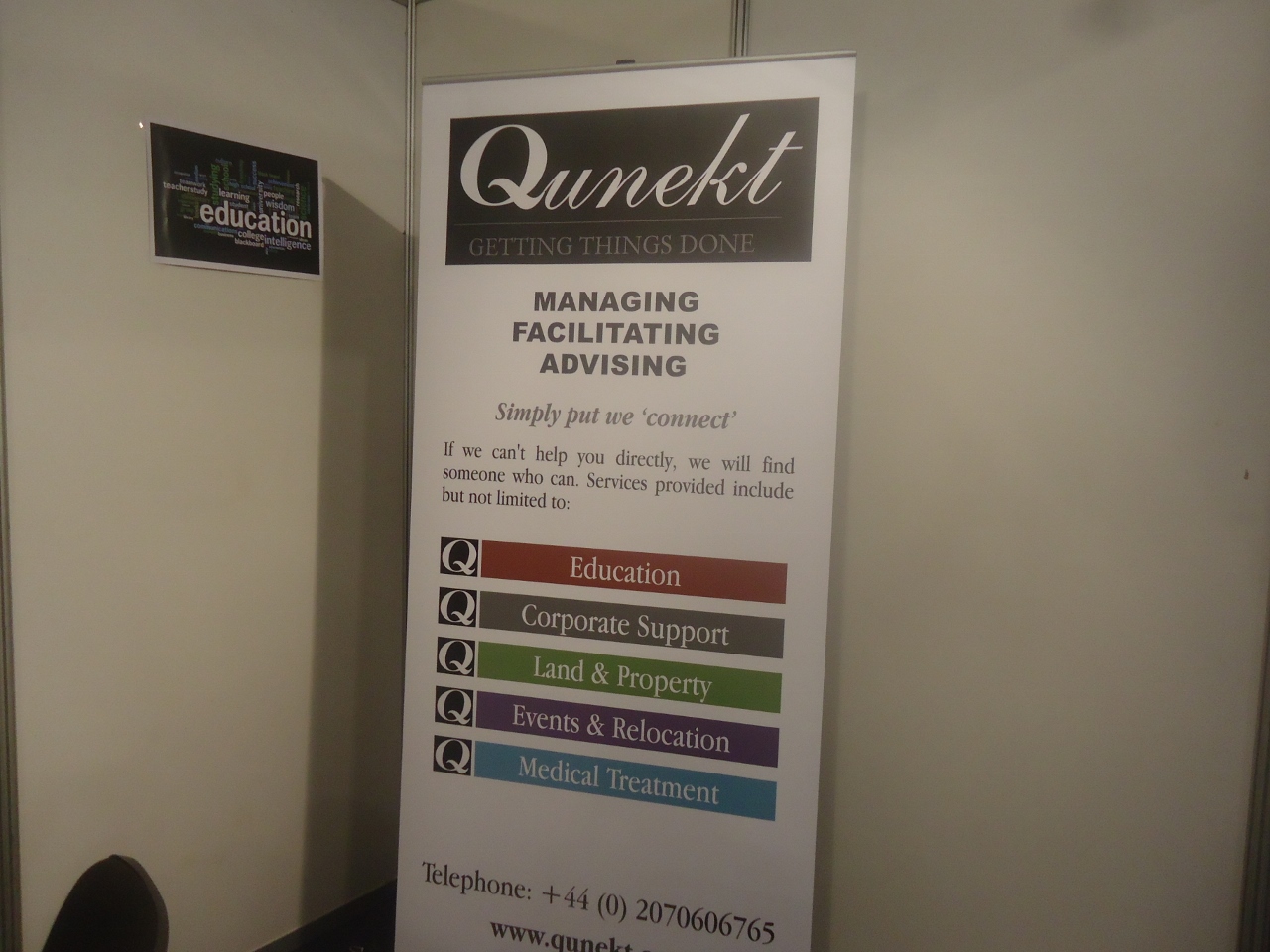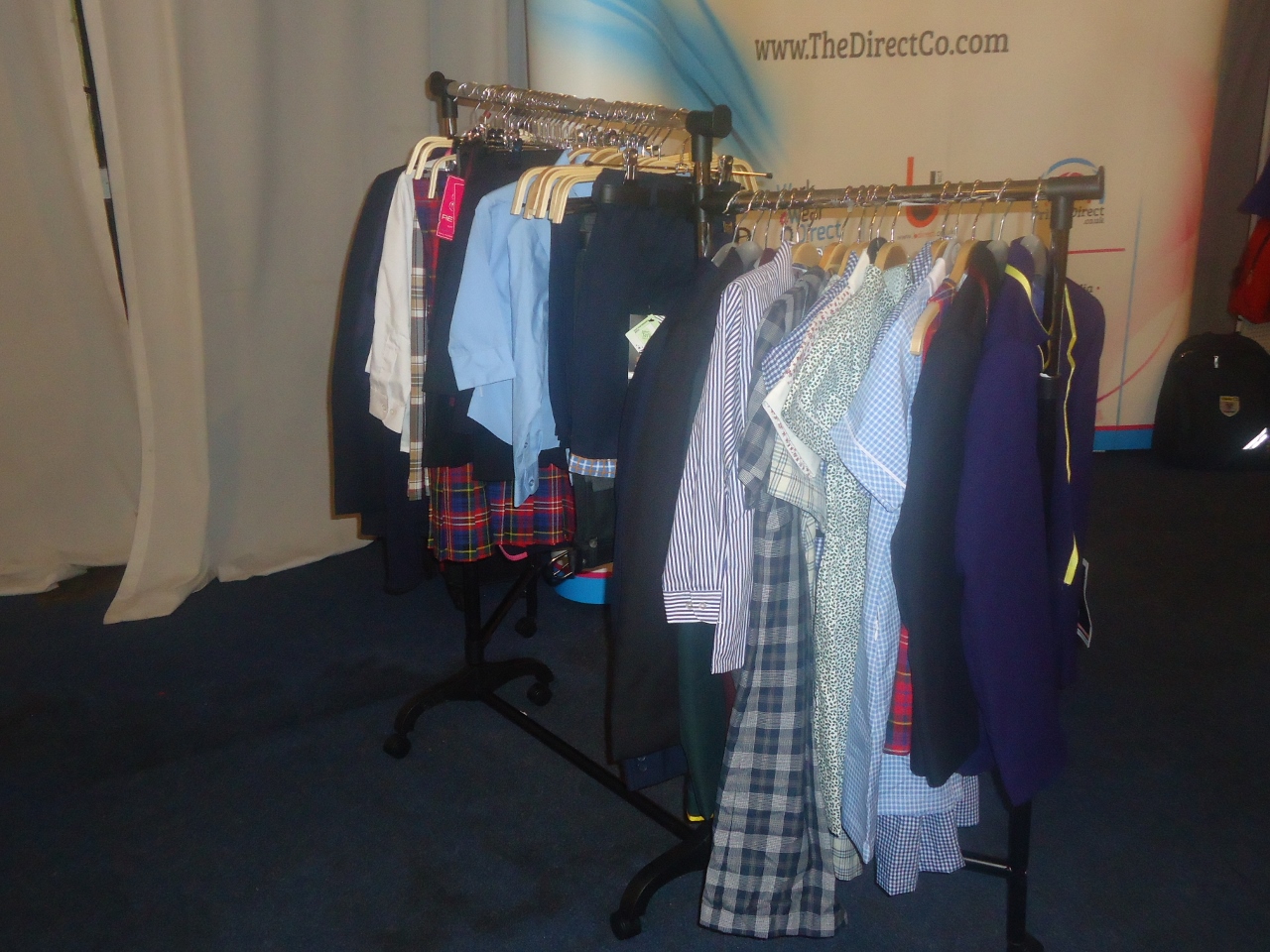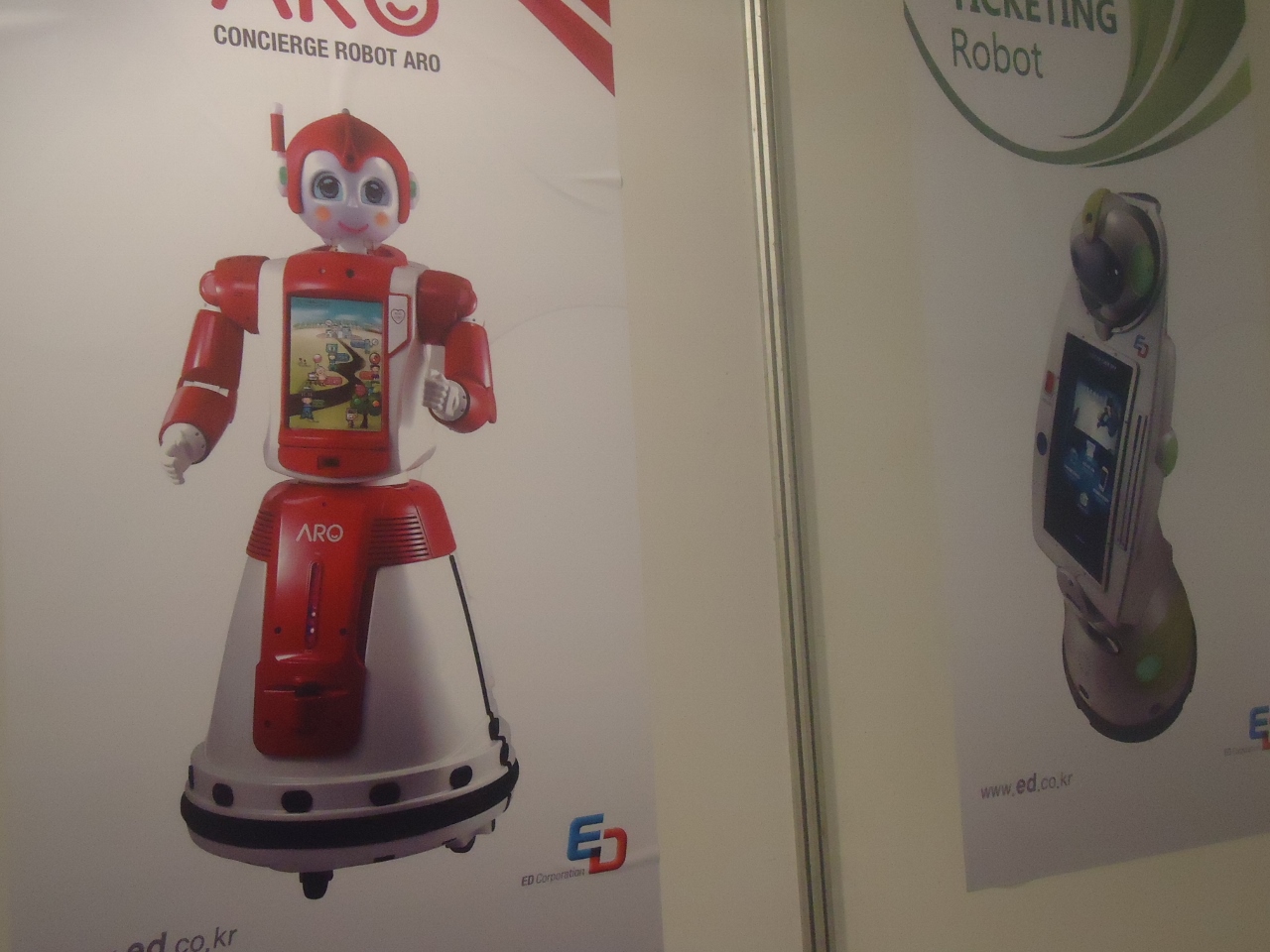 ED Corporation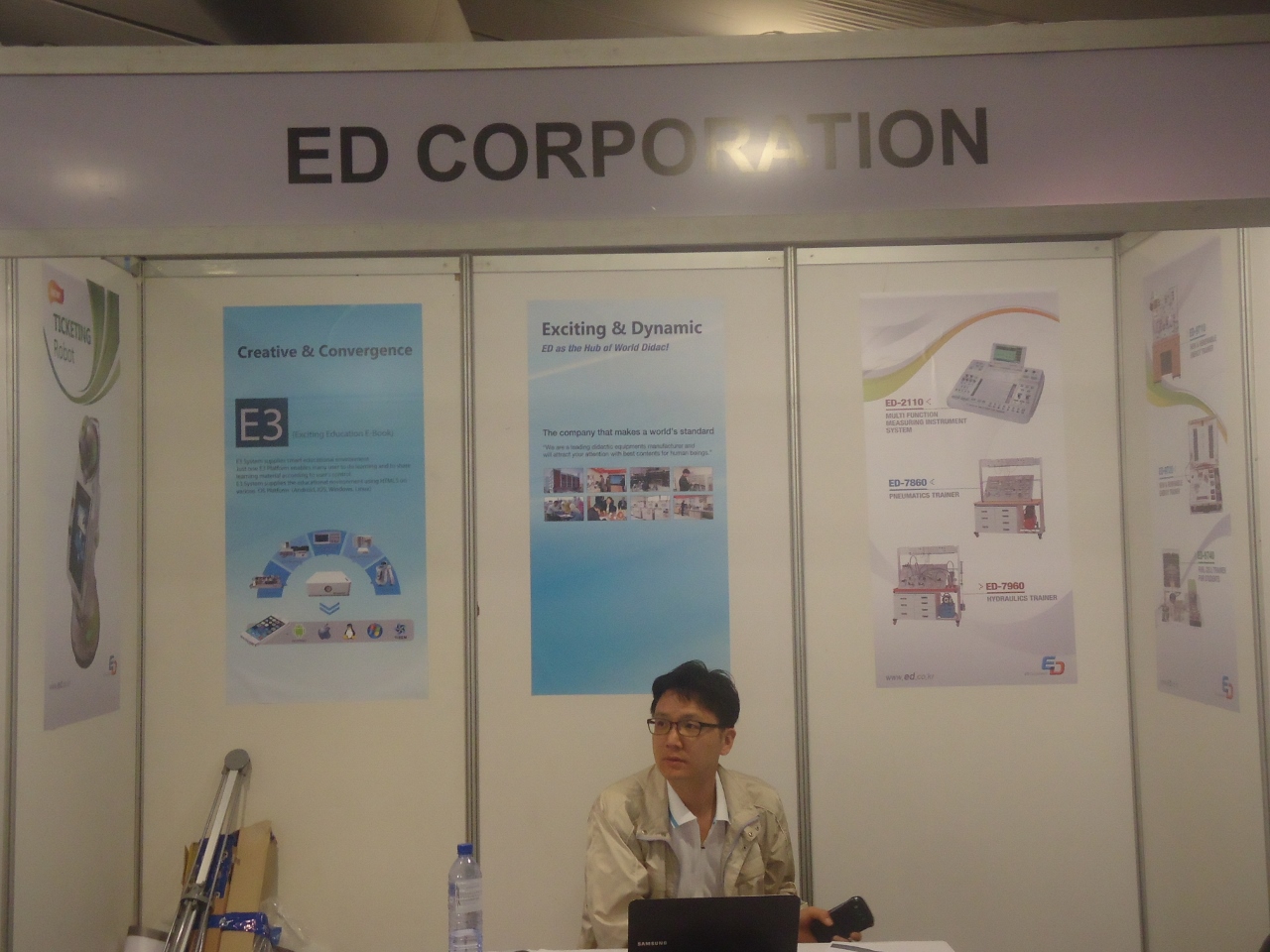 Mr So of ED Corp.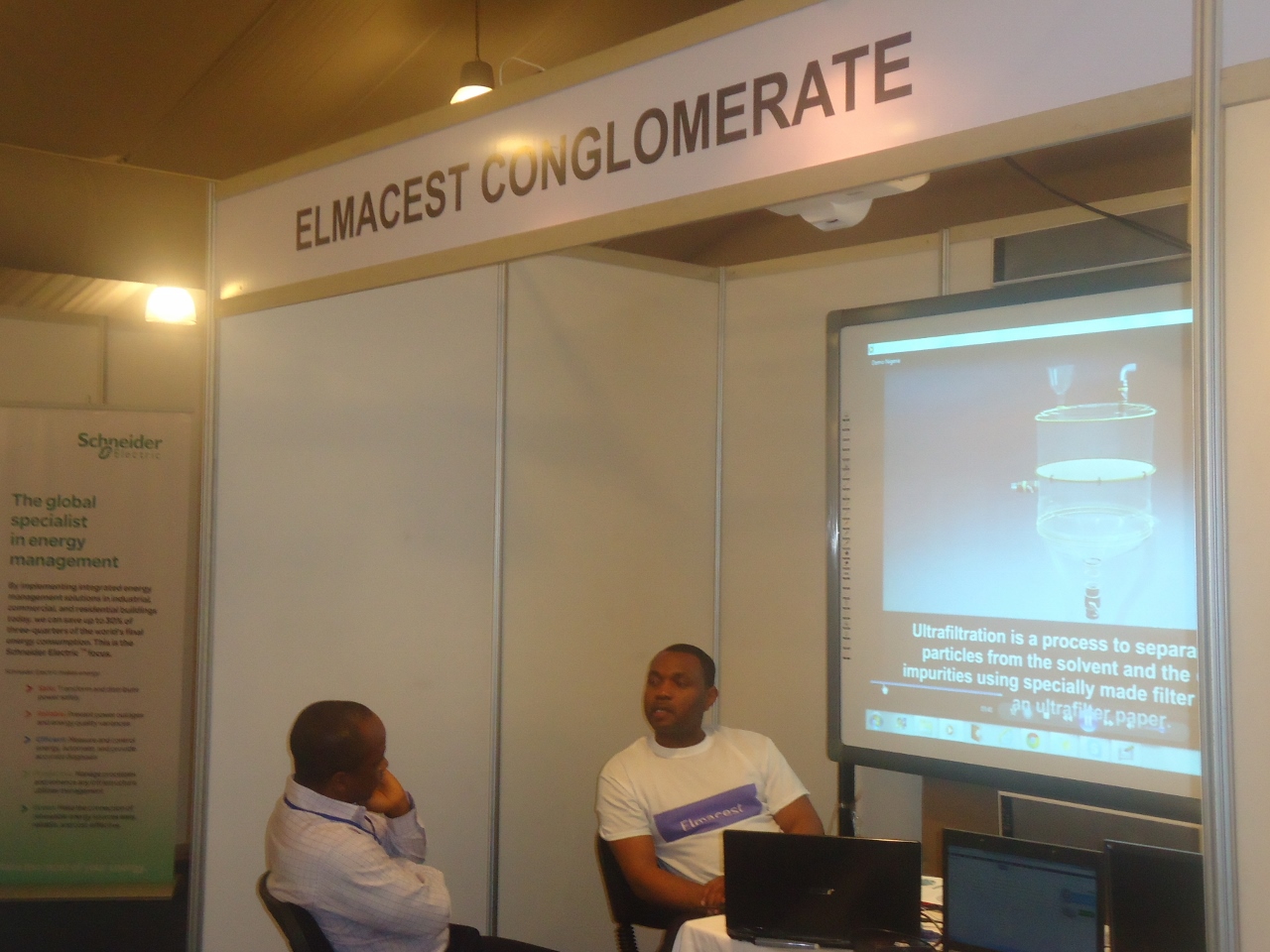 Elmacest Conglomerate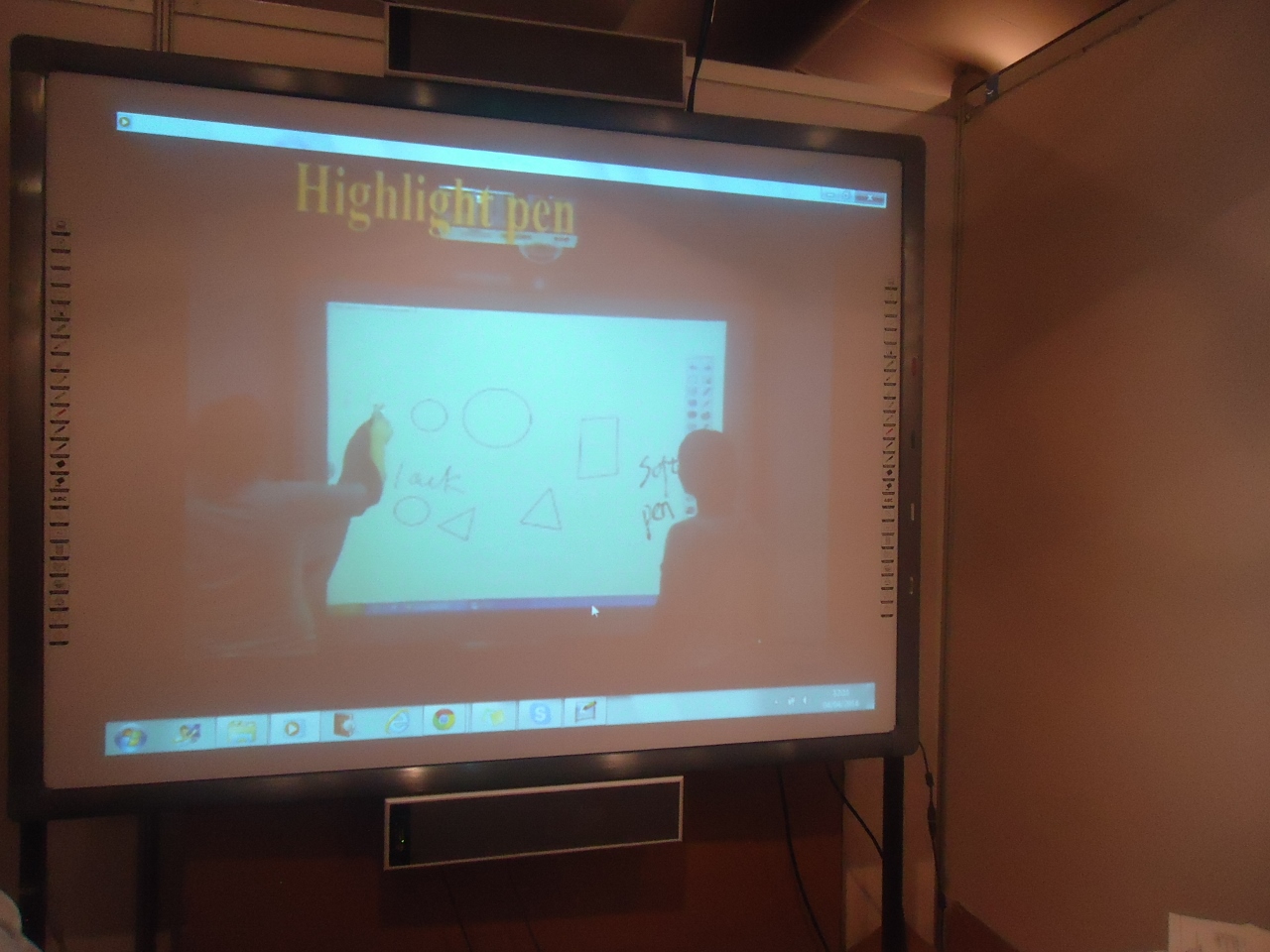 An Interactive Whiteboard showcased by Elmacest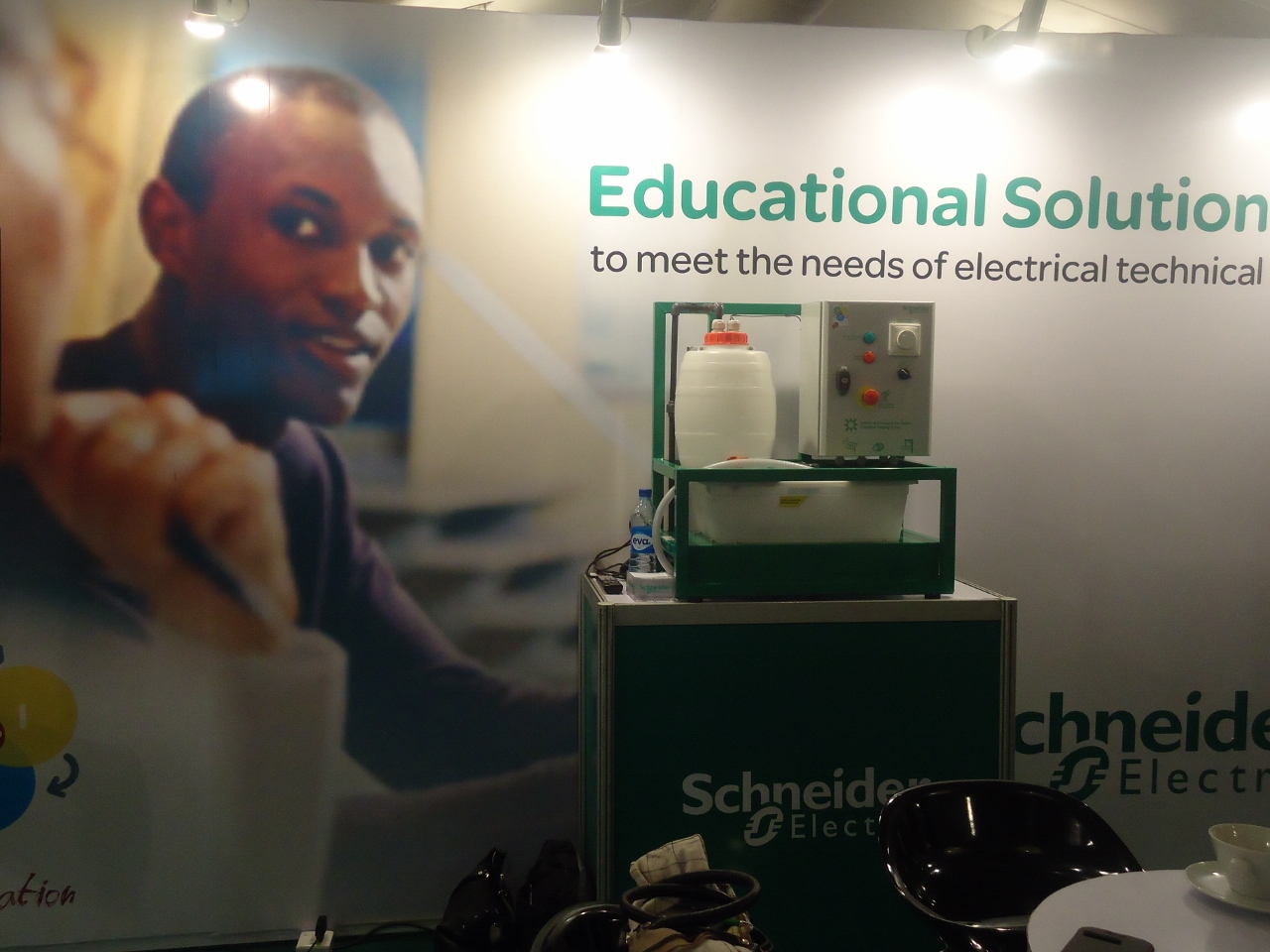 Schneider Electric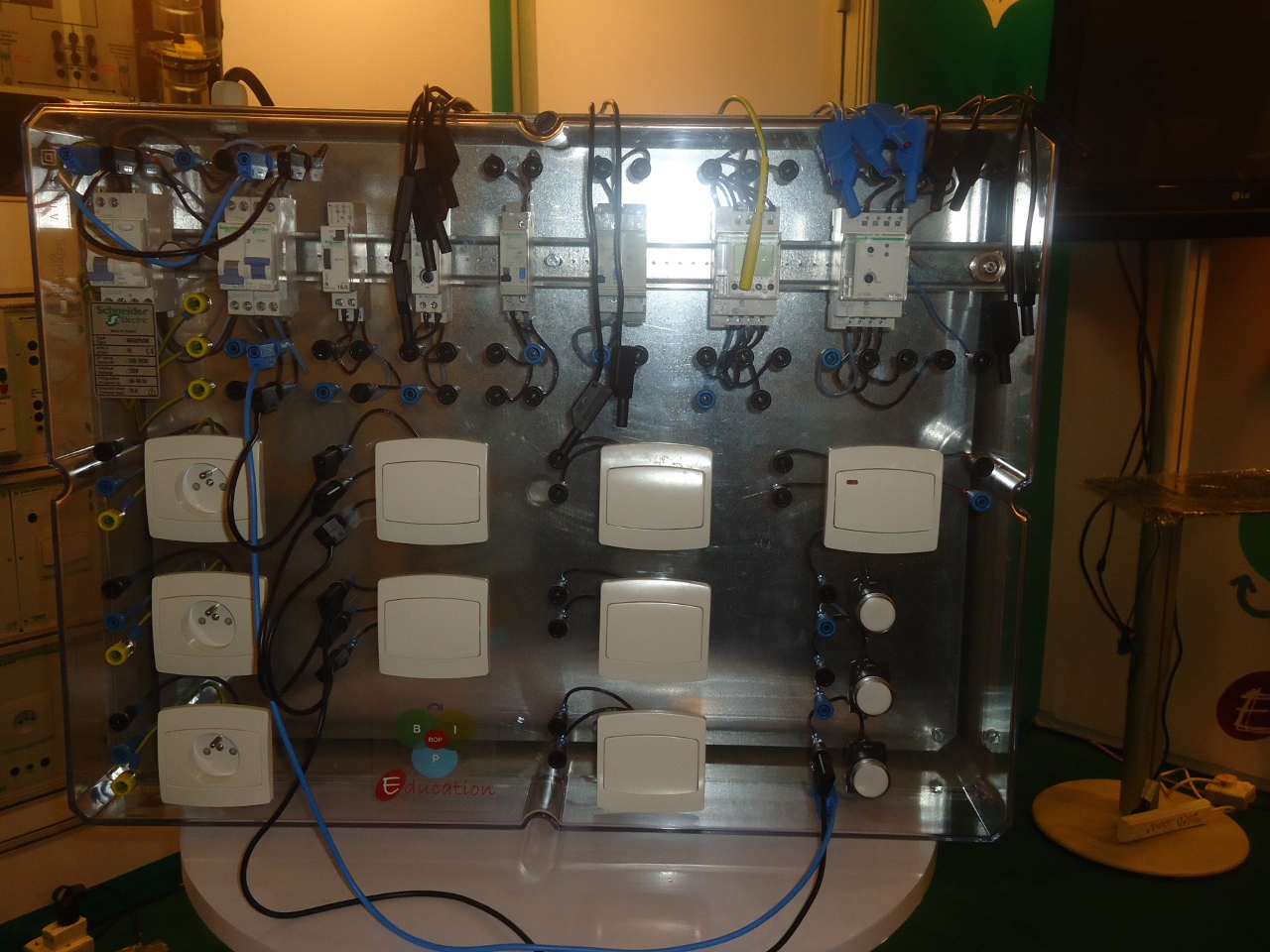 A house-wiring simulation by Schenider Electric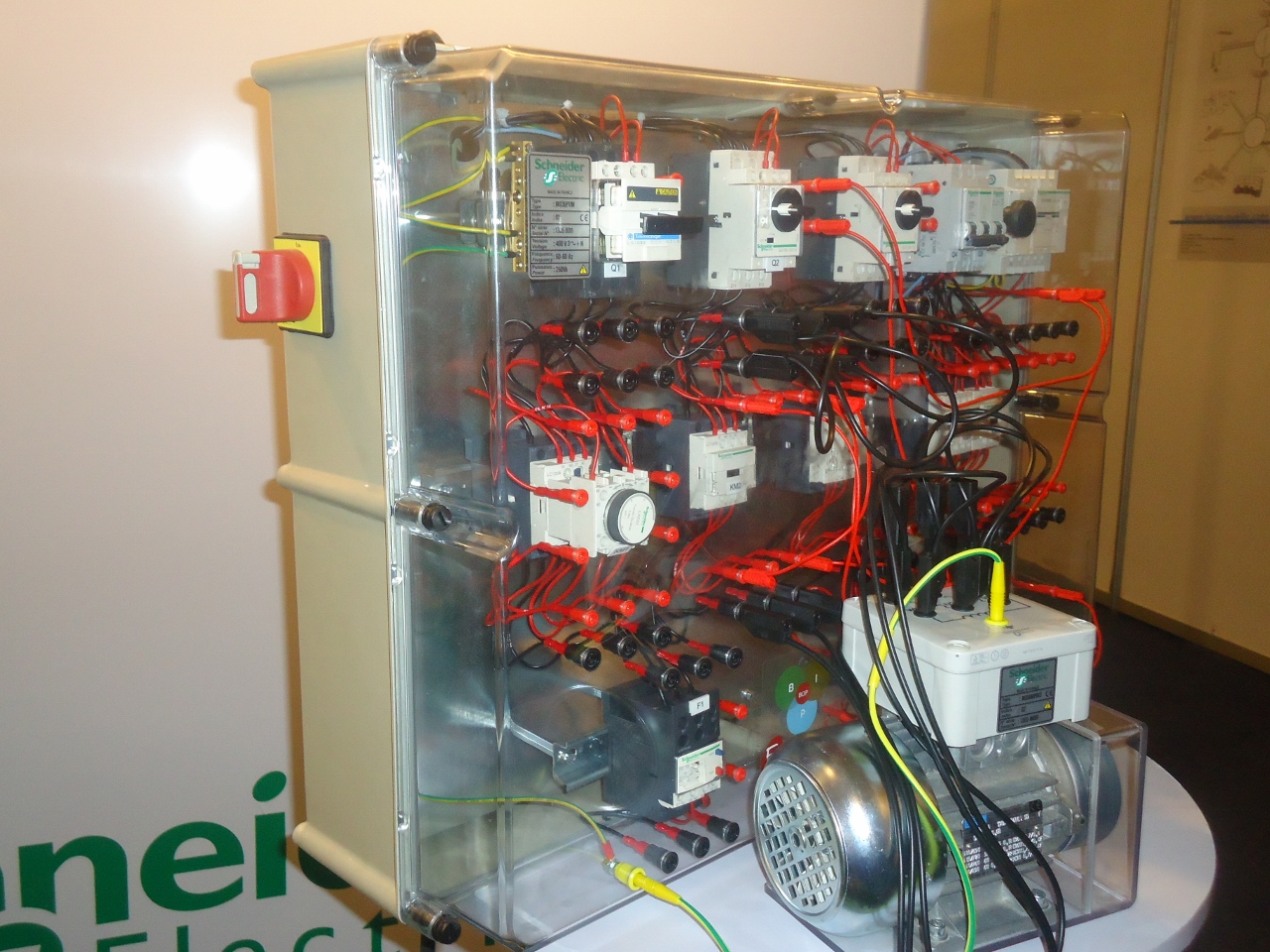 A third demo by Schneider Electric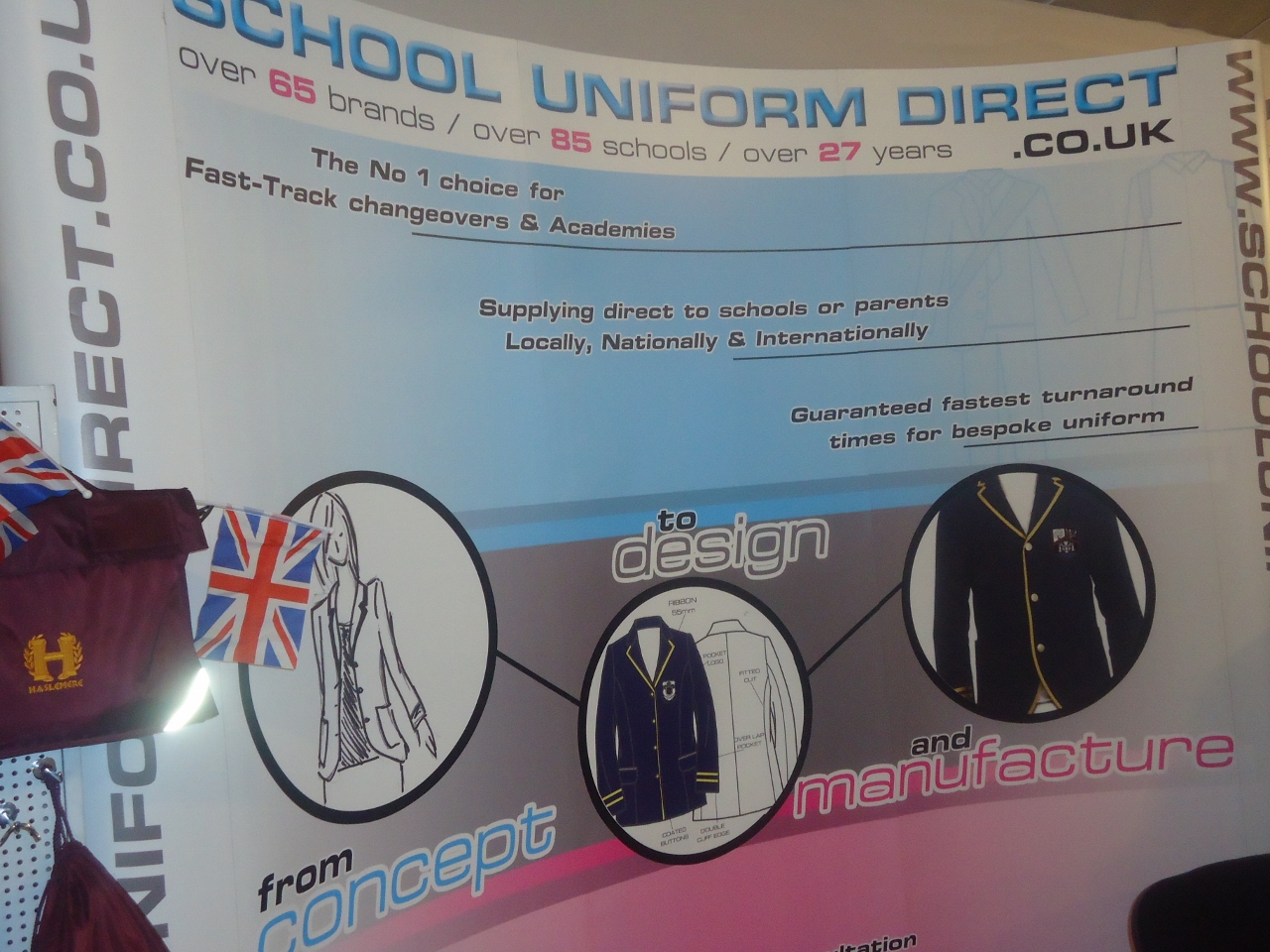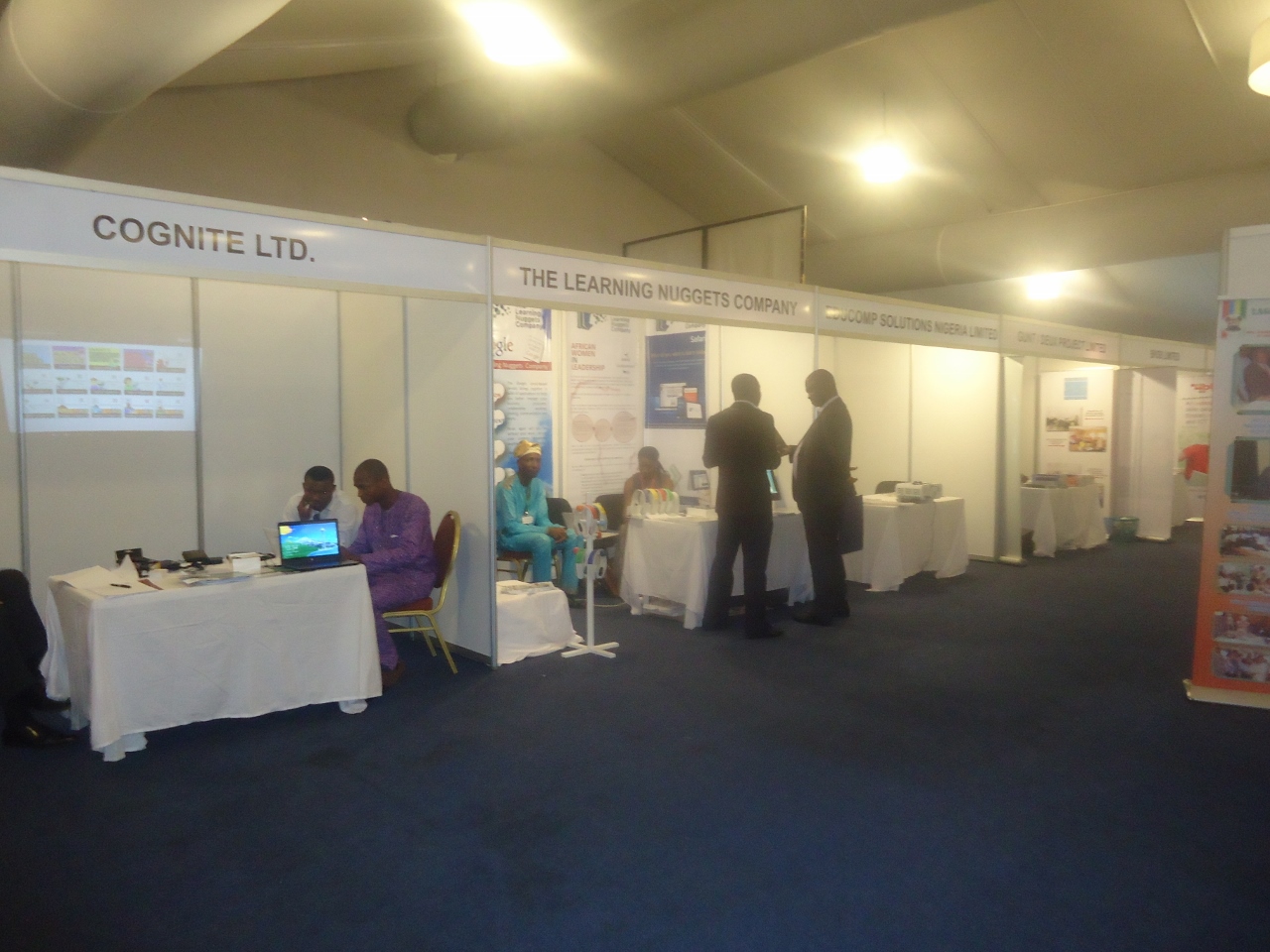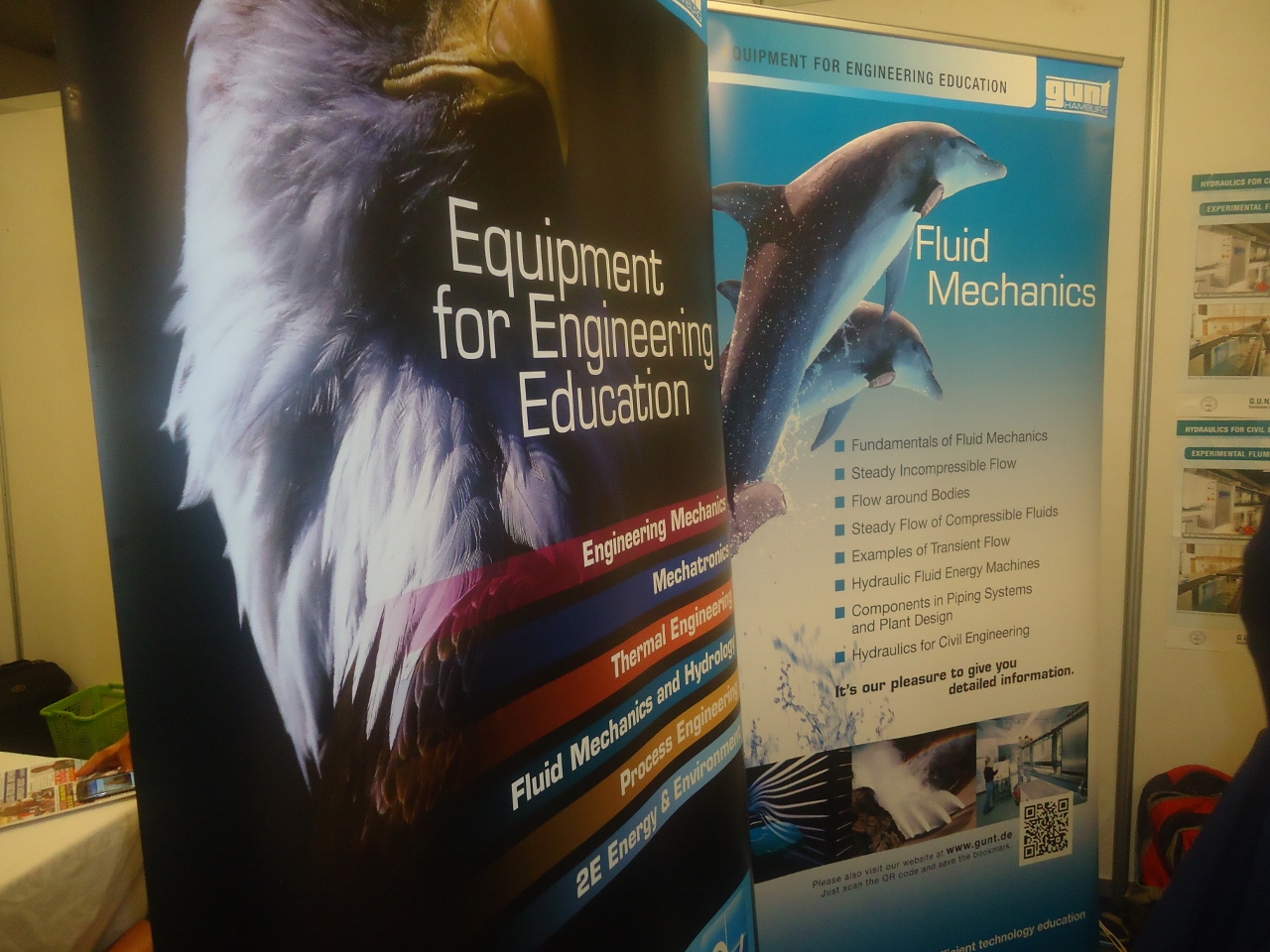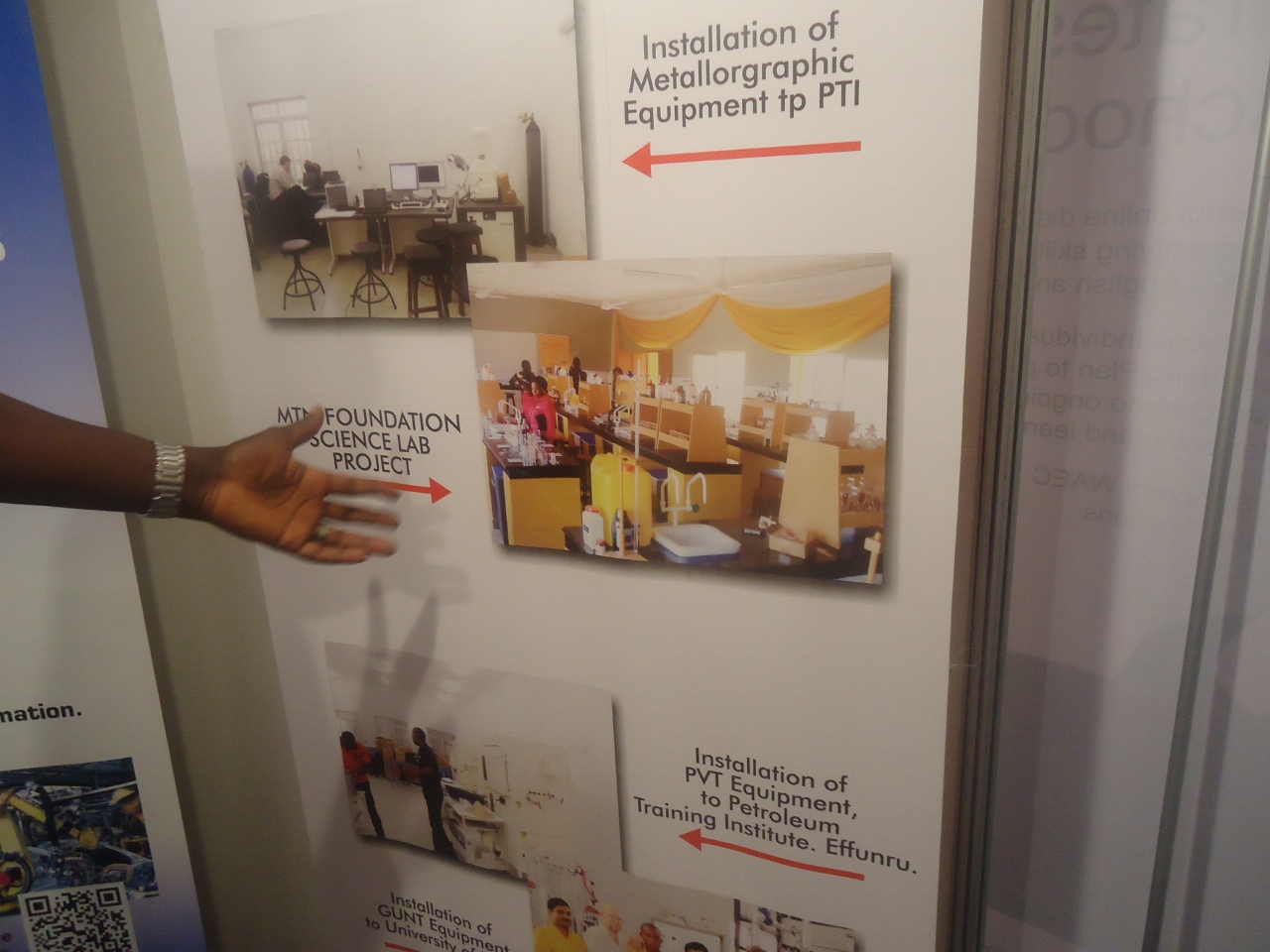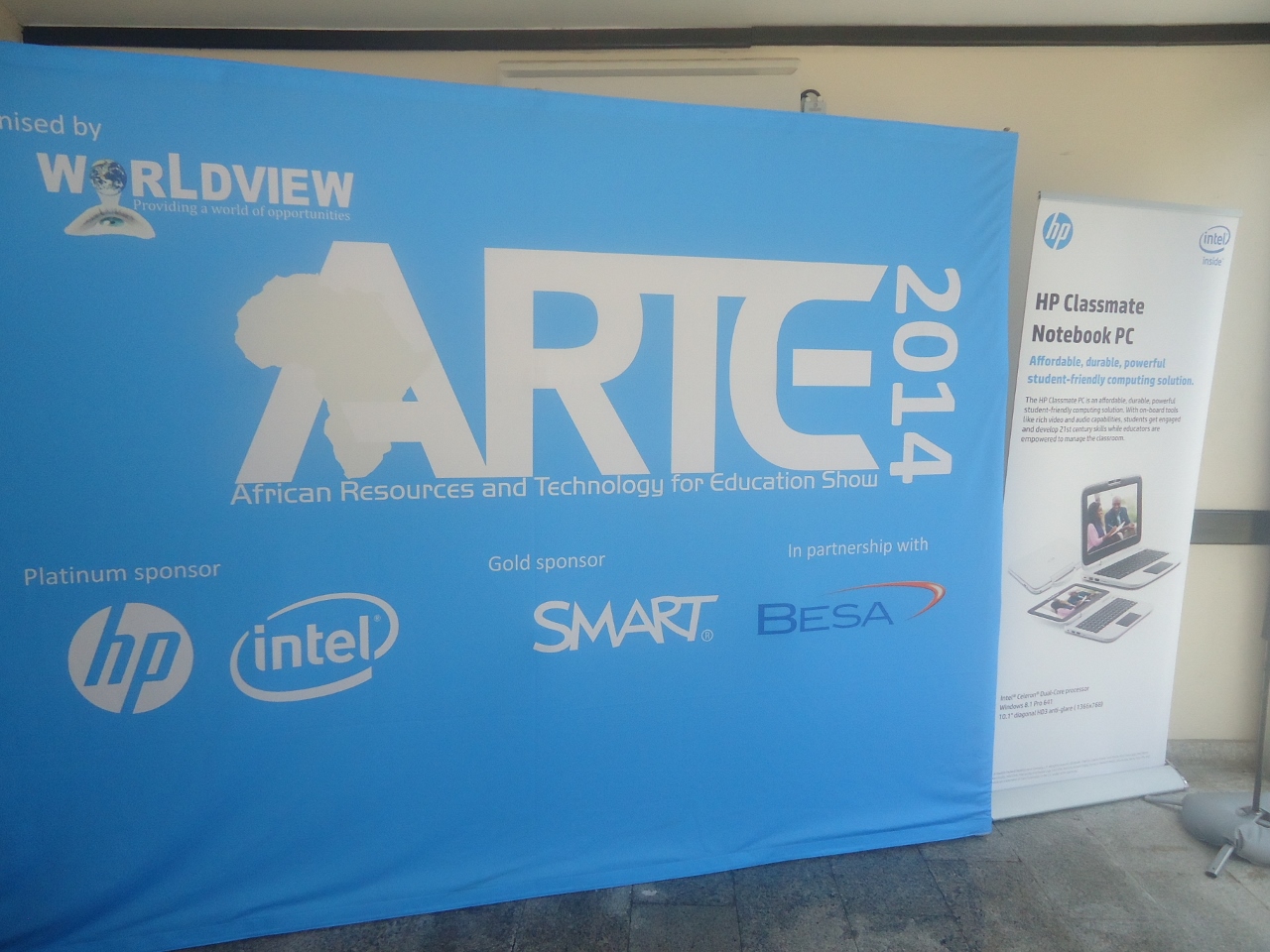 comments powered by