Nigeria stands at the precipice of change and its young citizens are at the forefront, fueling a new era of hope and expectation. As a new government takes the helm, the voices of Nigeria's youth reverberate with unwavering determination and a shared vision for a better future. However, there is widespread speculation about whether the new president will be able to deliver on his promises and restore the change that Nigerians have been yearning for. This uncertainty has prompted a discussion on the hopes and expectations of young Nigerians regarding the potential impact of the new government on the future of the nation. Read the full inaugural address of courtesy of Vanguard Media Limited.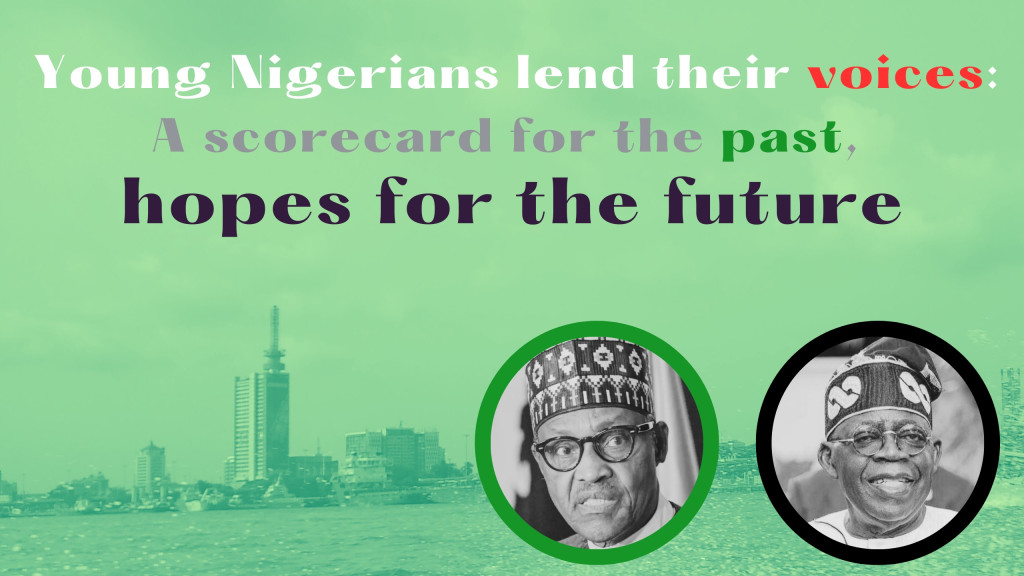 Youths lend their voice: A scorecard for the past, hopes for the future
In this article we delve into the aspirations, dreams, and the transformative impact young Nigerians anticipate from the new government. To gather diverse perspectives, I reached out to five respondents through social media. Three of them were females, representing different backgrounds—a married business owner, a working-class individual, and a GenZ undergraduate. The two male respondents included a single university undergraduate and a fashion entrepreneur. After selecting this diverse group, I had them fill out a questionnaire to gain their insights on the previous government and their expectations for the new one. Here are their responses.
The first question asked was how the previous administration's policies affected their business. This was what two of my respondents had to say: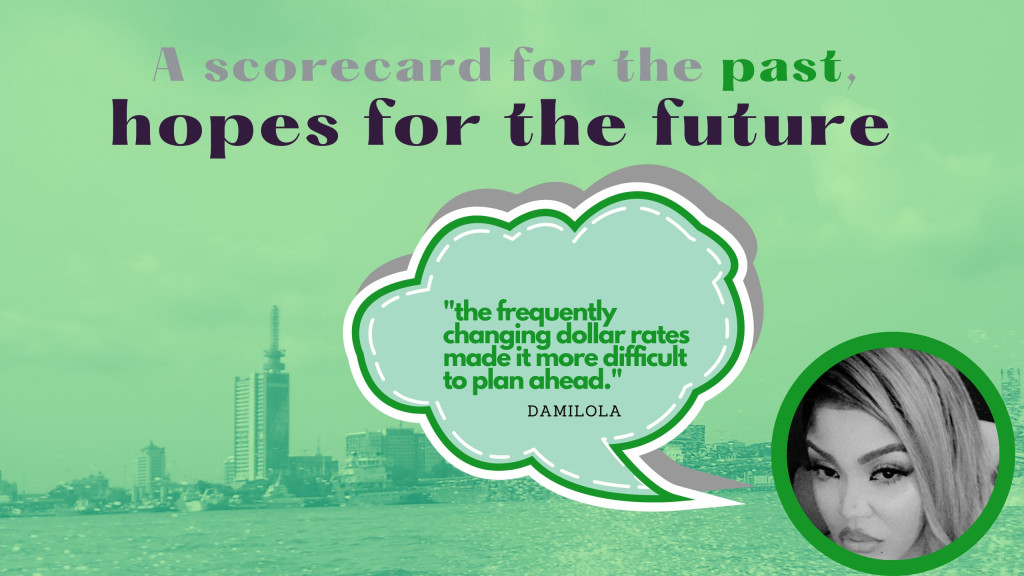 Damilola, CEO of Deezy Hair scores the past governments efforts
Damilola, the married 32-year-old owner of Deezy Hair in Lagos expressed her dissatisfaction with the previous administration thus: "the high dollar rates really had a significant impact on my business. Due to the high exchange rate, it became more expensive to import my goods and unfortunately that led to an increase in my prices which I had to pass on to my customers. Also, the frequently changing dollar rates made it more difficult to plan ahead because I wasn't sure what the dollar rates would be from one month to the next."
Sylvester is a 24-year-old talented and innovative fashion designer who co-owns Temi's Couture in Akoka, Lagos. When asked about his passion for fashion, Sylvester explained that "it has been a lifelong interest for me, I enjoy the feeling of being creative and in control that comes with designing clothes." When asked how the previous administration's policies affected his business, he said "I was really affected because the high cost of raw materials and the lack of access to affordable proper funding made it quite difficult for me to grow and expand my business. I had to be extra creative with my designs and also find new ways to cut costs by sourcing materials from a different supplier and streamlining my production process."
They were also asked what transformative changes they like to see made by the incoming government:
Damilola said "I would really like to see stability in exchange rates to make it easier for me to plan ahead and manage my business finances and also reducing import costs for goods and materials to keep my prices affordable for my customers" while Sylvester said "I would like to see lower costs of raw materials and to see more support for innovation in the fashion industry."
"How do you think the new government can better support young Nigerians?"
Aisha, a 21-year-old employee at Lagos-based radio station feels this new government "can support us better by actually letting us have a say on issues that affect our lives and making our voices heard in policy and decision-making processes and also tackling security issues would make us feel much safer in our environment."
When asked whether the respondents felt hopeful about the new government, and if so or not, what their reasons were.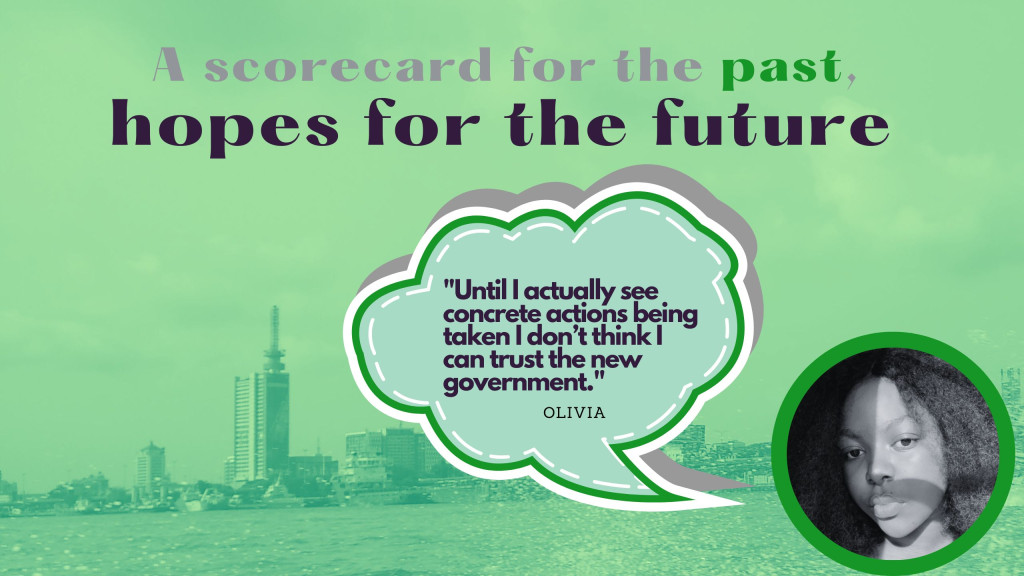 Olivia, LASU undergraduate demonstrates a healthy skepticism of the new government based on the recent past.
Olivia, 20, final year LASU English language major says "I'm not very hopeful about the new government. We've seen so many promises made in the past, but very little has actually been done to address the issues facing young people in Nigeria. The rising cost of living, security issues and a lack of opportunities are serious problems. Until I actually see concrete actions being taken I don't think I can trust the new government." The reasons my other respondents gave were similar, most of them do not also feel very hopeful about the new government. They all remain skeptics.
The final question I posed to them was "what are some of the key issues that you think the government should prioritize?"
23-year-old Tolu, a single man studying software engineering at the University of Lagos, said "I think the government should focus on improving the infrastructure so that electricity, water, and transportation will be more stable. Also, job creation is really important and the government should work towards creating more opportunities for graduates and providing affordable healthcare".
It is clear that young citizens harbor a deep mistrust of the new government. Their hopes and expectations have been dampened by a history of broken promises and a system marred by corruption and inefficiency which has left them wary. Yet, all the citizens ask for is a government that truly represents their aspirations. Through their unwavering determination and shared vision for Nigeria, they will continue to strive for the nation they deserve.
Let us remember that change begins with each one of us, as we hold our leaders accountable and actively participate in shaping the future of our nation. The time for reorientation is now.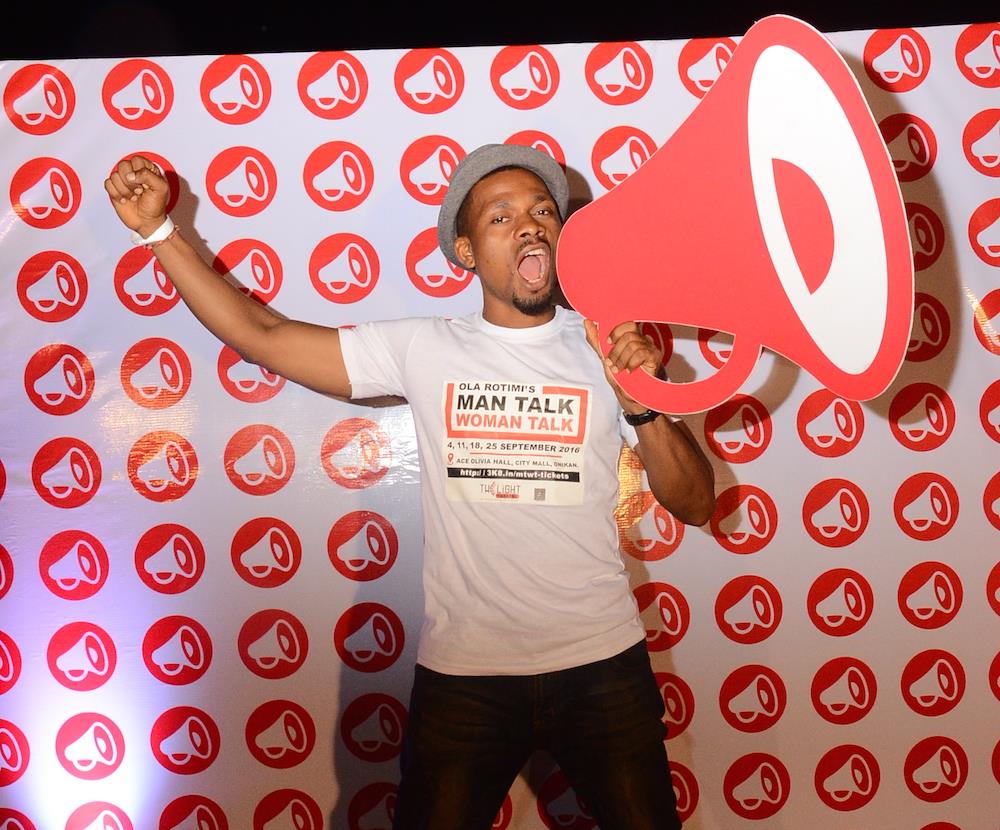 Austine Onuoha encourages you to have your say.
What are your hopes and expectations for the new government? What do you think the government can do to engage with young people and address their concerns better? I would love to hear your thoughts in the comments below!
comments powered by