Versatili Communications' Top Baker Awards is here again! The fifth edition like the Fifth Element promises to be special. Featuring the unveiling of the first ever Cake Hall of Fame in Africa you wouldn't want to miss it!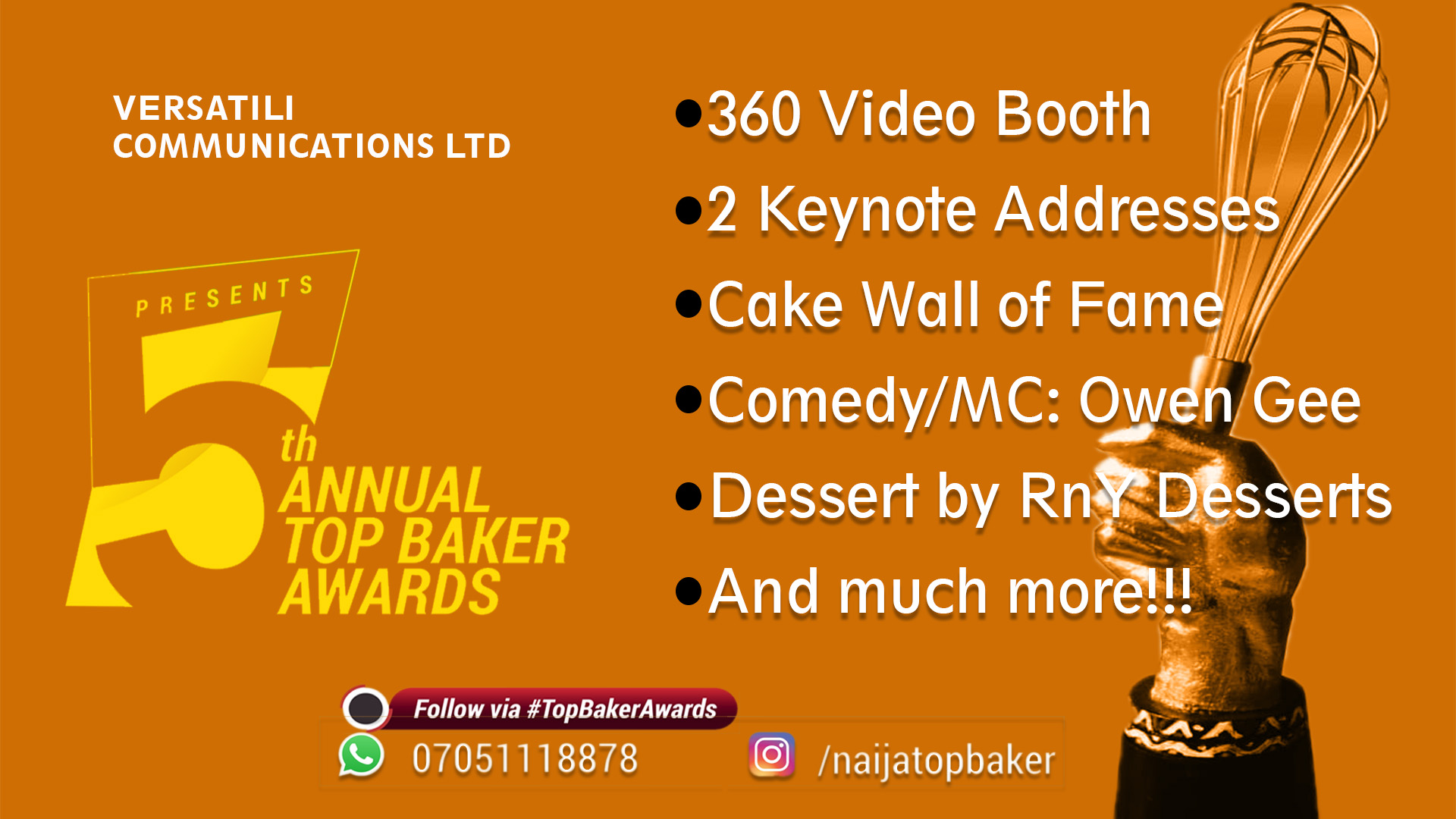 With notable speakers lined up for the keynote and about 50 Recognition Awards from Dessert Master to Baker of the Year the show holding at the very well regarded Lagos Tea House promises something to everyone's taste. Comedy will also be provided on the night by the hilarious Owen Gee and proceedings will be capped by a sumptuous dinner of course with a 360 Video booth there to capture all the beautiful moments.
See you there!
Venue: Banquet Hall, Lagos Tea House, 6 Admiralty Way, Lekki, Lagos
Date: November 30, 2019
Ticket Price: ₦10,000 (Regular), ₦20,000 (Upgrade), ₦50,000 (VIP) Get Tickets on AriiyaTickets.com!
comments powered by