This summer Black Advoc8 International brings you Seyi Law live and on stage at Eko Hotel & Suites in a show titled Fast & Funny: Blacker Thank Ever.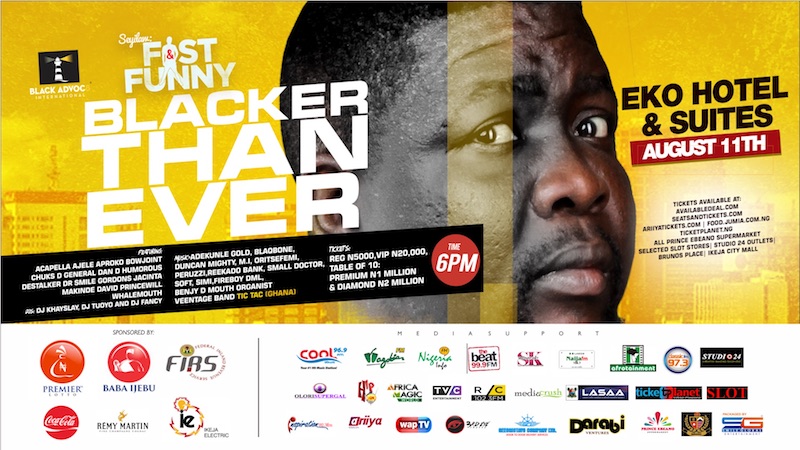 With the potential to be a very entertaining affair, the laughter merchant will be supported by other stand-up acts including Acapella, Ajele, Bowjoint, Dan D Humorous, Gordons and many more. With tier-1 music performances from Adekunle Gold, Duncan Mighty, MI, Ghanaian band Tic Tac and others this comedy event promises to be the right as rain.
See you there!
Venue: Eko Hotels & Suites
Date: August 11, 2019
Time: 6PM
Ticket Price: ₦5,000 (Regular), ₦20,000 (VIP) Get Tickets on AriiyaTickets.com!
comments powered by