Gandhi The Musical even before it hits the stage has garnered a series of firsts! From being the first collaborative Indo-African stage musical effort in Nigeria to being the first depiction of the titular character in a Nigerian stage production. Coming to you from Lightyear Entertainment at the purpose-built theatre at TerraKulture, it features a seasoned cast of both Nigerian and Indian extraction including Moshood Fattah, Palna Parikh, Officer Woos (Jubril Gbadamosi), Austin Onuoha, Ihuoma Daniel, Chizzy D'Ace (Chibuikem Chris-Oparah). It charts the journey of global icon Mahatma Gandhi, all the way from South Africa to India.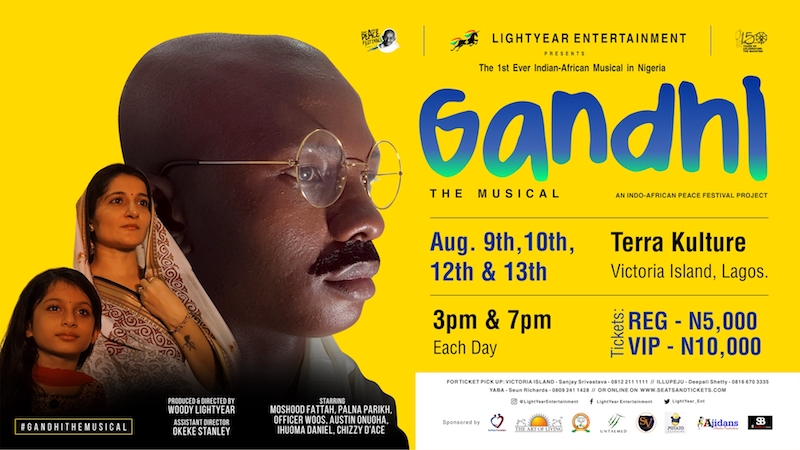 This is a story of how one "little" man used Ahimsa (key Buddhist and Jainist principle of compassion and nonviolence) in defeating the British empire. Gandhi has been cited as an inspiration for many modern activists and statesmen like Martin Luther King, Nelson Mandela, Barrack Obama, etc. Lightyear Entertainment is hoping that this project can reorient the polity.
See you there!
Venue: Terra Kulture, Victoria Island, Lagos
Date: August 9, 10, 12 & 13, 2019.
Time: 3PM & 7PM
Ticket Price: ₦5,000 (Regular) ₦10,000 (VIP) Get Tickets on SeatsAndTickets.com!
comments powered by