Nollywood Scoundrels @TerraKultureBy Admin on June 3, 2019
A desperate Nollywood director, looking for next big star for his film project, finds that fate has quite a day planned out. He encounters the most ridiculous personalities. Just as he feels he has reached the end of his search he gets the shock of his life! Get your tickets to one of the most hilarious stage production of 2019 showcased at TerraKulture.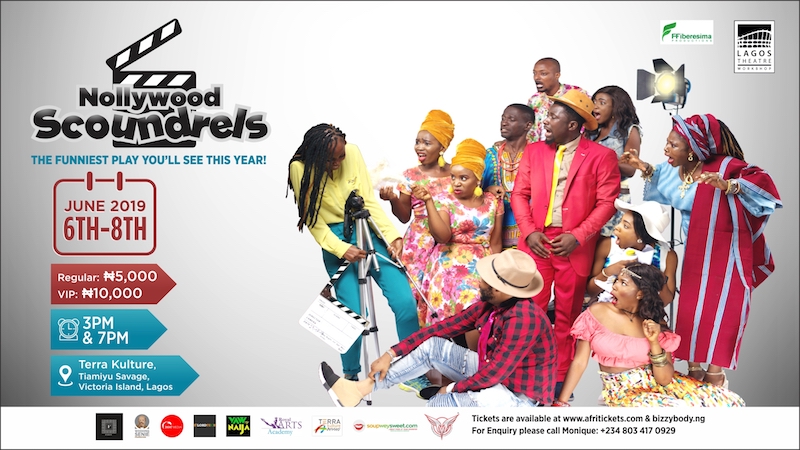 Think you know what hilarious and pure comedy means? Opeyemi Dada and the rest of the cast in this FFiberesima and Lagos Theatre Workshop production of Nollywood Scoundrels are aiming to prove you wrong.
See you there!
Venue: Terra Kulture, Victoria Island, Lagos
Date: 6 – 8 June, 2019.
Time: 3PM & 7PM
Ticket Price: ₦5,000 (Regular) ₦10,000 (VIP)
comments powered by
IN3K8 Media on YouTube:
More From Us: