Legends, the Musical is a musical play that centres on the lives and triumph of Africa's legends This musical production blends the musical creativity of De-Classical Arts' Ayo Ajayi and the stagecraft and ingenuity of STAR (Seeing Through the Arts) Arts' Gbenga Yusuf. It tells a story of an earth besieged by an evil force called The Shadow. Faced with an existential threat, the people of the earth raise their voices to the sky, calling for the help of African legends Sango, Shaka, Yaa Asantewa, Queen Amina and Queen Nefertiti.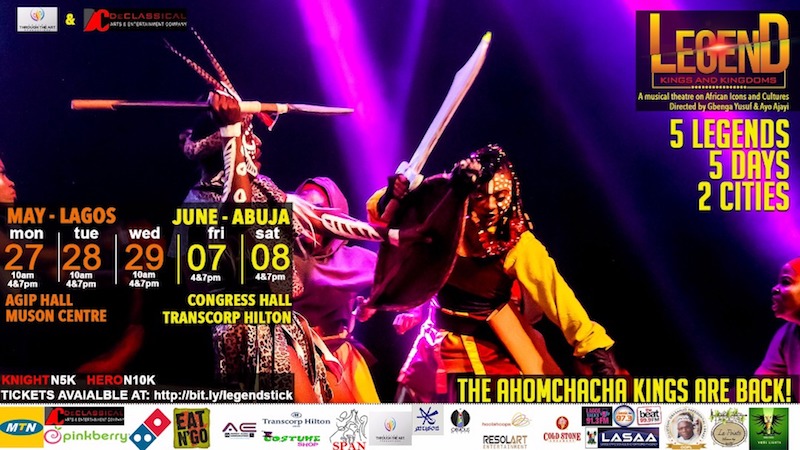 At its heart, Legends The Musical is a story about the virtue of love and how it is the weapon of choice used by the Legends to conquer The Shadow. The story behind this visual fest has been inspired by African history. This production features Nigerian Theatre stars Yinka Davies, Uche Elumelu, Kelvin Mary Ndukwe and many more.
See you there!
Venue: Agip Recital Hall, MUSON Centre, Lagos
Date: May 27-29, 2019
Time: 10AM, 4PM & 7PM
Ticket Price: ₦5,000 (Knights), ₦10,000 (Heroes) Get Tickets!
comments powered by