Royal Malc's Royal Baby AwardsBy Admin on October 1, 2018
Designed to celebrate those memorable moments of infancy, Royal Baby Awards is a photo competition for babies from ages 0-3 brought to you by entertainment and showbiz powerhouse Royal Malc International. The show hopes to capture the innocence of childhood and the hopes of a life that'll make the world a better place.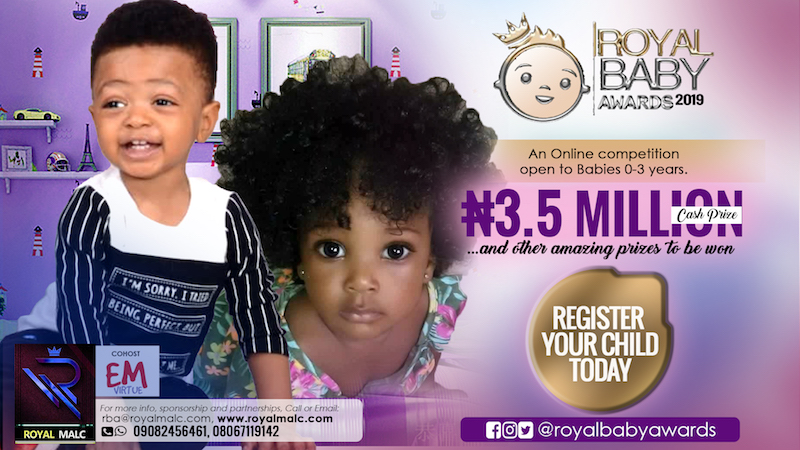 Registration is FREE & open from 1st of October to 30th of December. A cash prize of ₦3.5 million will go to the winning entry alongside other fantastic consolation prizes.
comments powered by
IN3K8 Media on YouTube:
More From Us: