It's time to savour a smooth blend jazz and the very best of African Music served to you by Olu Jazz (Oluwole Alabi)! The maverick sax player has earned the moniker D'Saxtalkative because it has been said that he can make the saxophone speak in tongues. The artist who is taking the country and the music scene by storm on August 26th is set to release 2 albums on the day at MUSON's Shell Hall to coincide with this concert. It promises to be a relaxing but well attended affair, providing opportunities to rub shoulders with the crème de la crème of the entertainment industry.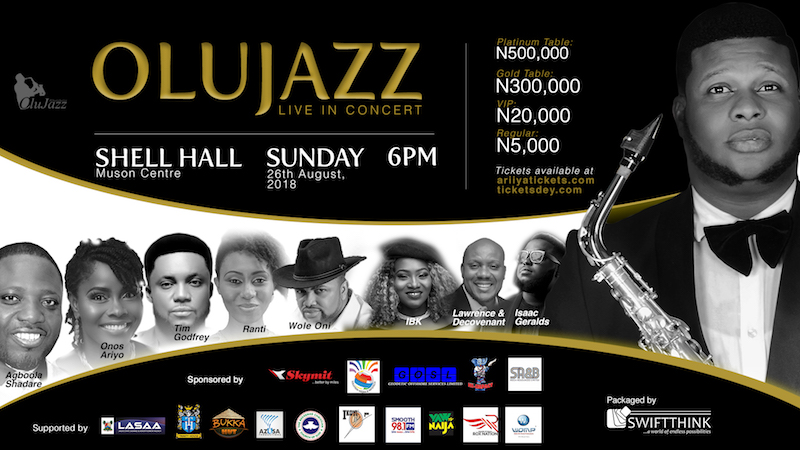 He'll be performing alongside musical icons like Wole Oni, IBK, Isaac Geralds, Onos, Tim Godfrey, Agboola Shadare and many more. It will be a performance to look forward to this summer as this artiste who has performed alongside giants and disruptors like Omawunmi, Hugh Maskela, Kenny G has come of age. Don't miss it!
Venue: Shell Hall, MUSON Centre, Onikan
Date: August 26, 2018
Time: 6PM
Ticket Price: ₦5,000 (Regular), ₦20,000 (VIP), ₦300,000 (Gold Table) & ₦500,000 (Platinum Table). For table bookings, please call 0908 700 0004, 0803 698 4734, 0703 250 5797.
comments powered by