The Oxymoron of Kenny Blaq 2018 @Eko HotelBy Admin on July 22, 2018
Otolorin Kehinde aka 'Kenny Blaq' a Nigerian comedian who is enjoying a meteoric rise is set to take to the stage again this summer with an encore of his comedy show franchise – 'The Oxymoron of Kenny Blaq'. The edition subtitled The Rush will again showcase his masterful skills as a comic with genuine musical abilities and also feature Nigerian standup royalty and a-listers like Alibaba, AY, EmmaOhMyGod among others.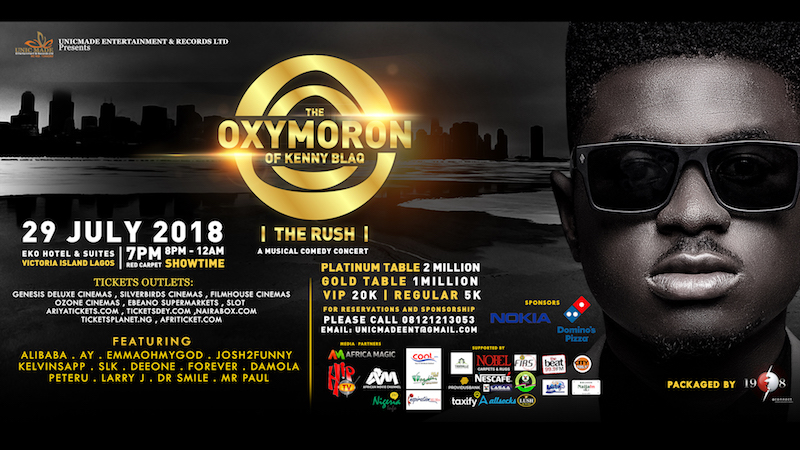 Tickets are available at numerous online and offline locations.
See you there!
Venue: Eko Hotels & Suites
Date: July 29, 2018
Ticket Price: ₦5,000 (Regular), ₦20,000 (VIP), ₦1m (Gold Table), ₦2m (Platinum Table)
comments powered by
IN3K8 Media on YouTube:
More From Us: