Agrifair & Mactools 2018 @Federal PalaceBy Admin on June 15, 2018
Agriculture has had a new lease of life and is expanding its contribution to the Nigerian economy and in recognition of this fact Ayush International Ltd and Asha France present AGRIFAIR West Africa 2018 a trade exhibition focusing on agricultural equipment, processing machinery and agro allied products.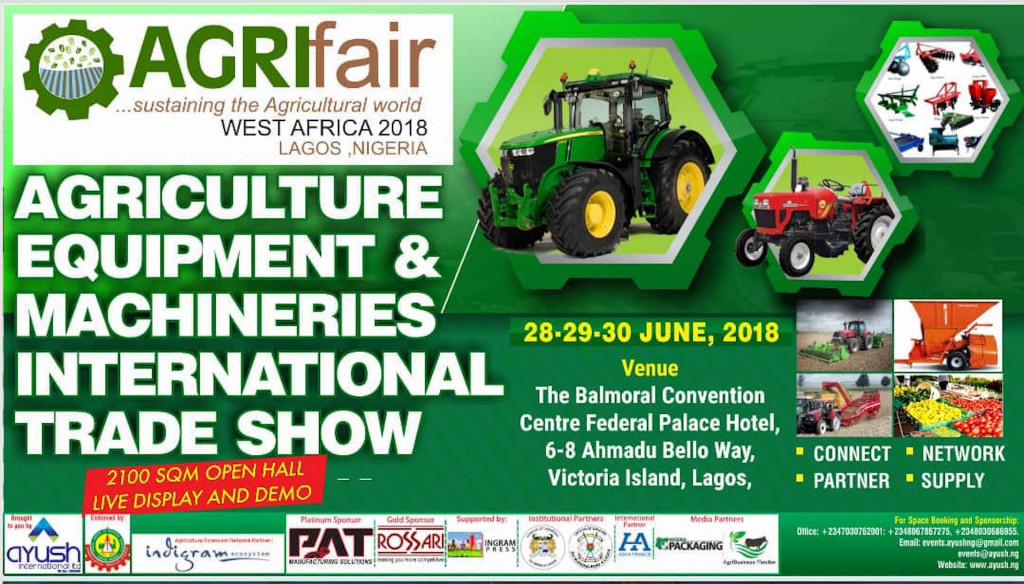 The 3-day extravaganza also incorporates MACTOOLS West Africa 2018 a homage to hardware and heavy machinery. If you're in the agricultural or construction trade you might find that this exhibition provides an avenue for you to share experiences, network, witness innovations in food processing equipment and possibly re-stock your fleet. There will be ample opportunity for you to also promote your business and learn from other attendees from 16+ countries including participants from embassies, trade missions and International Chambers of Commerce.
Venue: Balmoral Centre, Federal Palace Hotel
Date: June 28-30, 2018
Ticket Price: Free
comments powered by
IN3K8 Media on YouTube:
More From Us: