How The Blockchain Will Help: is the title of Blockchain Nigeria User Group's event, organised in partnership with Blockchain Education Network Nigeria taking place from 19-20 May 2018. The 2-day event hosted by Chimezie Chuta will focus on identifying opportunities created by blockchain technology that can help a country like Nigeria thrive. The fourth in a series of educational and economically empowering gatherings by the organisers since 2017, topics to be covered include: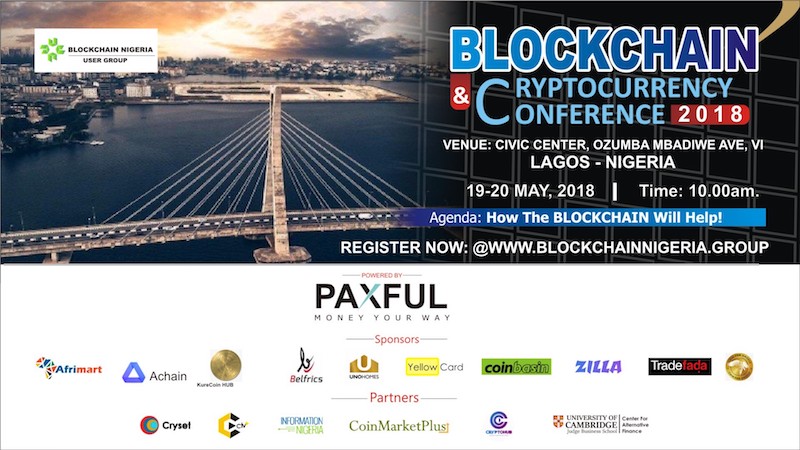 - Blockchain Training (Ethereum & Bitcoin)
- Internet of Value: Making money online with cryptocurrencies!
- Web 3.0, Decentralization & Cryptography
- Emerging Opportunities
- Regulations & Policy for a Decentralized World
- Speculating on the Future
- Crypto Mining, trading and ICO issuance.
With a wealth of speakers (including keynotes presented by Infusion Lawyers' Senator Ihenyen and Paxful Inc's CEO Ray Youssef) from within and beyond our shores, it promises to be an opportunity to learn, mingle and dip your toes into the cryptocurrency waters. What are you waiting for?
Venue: The Civic Centre, Victoria Island, Lagos
Date: May 19-20, 2018
Ticket Price: Free.
UPDATE: For all the pictures from this event. See below.
comments powered by