The THANK YOU PromoBy Admin on December 24, 2017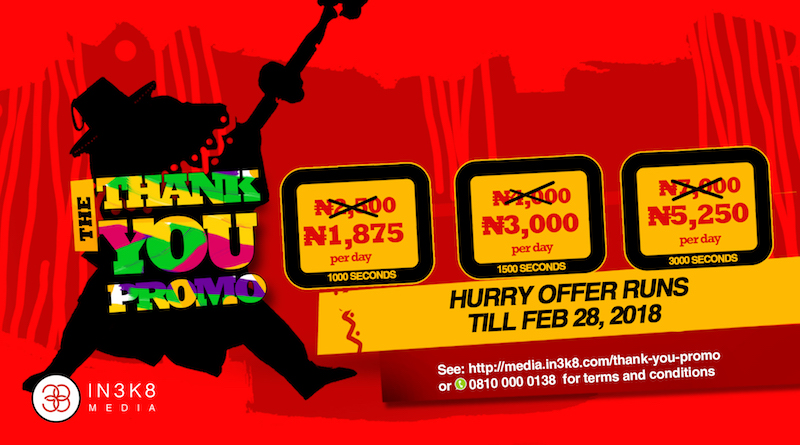 Tis the season to be merry and give gifts once again and so we're feeling thankful and generous.
To celebrate with our friends, customers and admirers we have come up with the THANK YOU PROMO. We're acutely aware of the buzzkill that is the fuel scarcity and its implications for our core customer – the SME – and we thought we'd be a part of the solution. So we've decided to offer a whopping 25% off our daily contract prices! Between January 3 – February 14 February 28, 2018 any of our daily packages bought will be at this discounted rate but will also need to be used by April 30, 2018.
So when you're preparing your PR budget for Q1 2018, think about our THANK YOU PROMO special and what our billboards can do for the perception of your business.
Oh and Merry Christmas and a barnstorming 2018!
Terms and conditions
Must take on at least 21 days of exposure on selected daily contract to be eligible.
Any contract taken as part of this promo will need to be utilised before April 30, 2018.
Cannot be used in conjunction with other promotions or bundles.
Price reductions only apply to daily packages.
Due to the discounted nature of this offer there will be no refunds under any circumstances on contracts taken up as part of this offer. You may, however, be offered extra days in lieu based on your chosen contract/package.
comments powered by
IN3K8 Media on YouTube:
More From Us: