Chef Nylah and her soul food offerings have been quietly warming their way into the heart of Lagosians since 2015. In 2017, she's making her entrée on the February 19th in what promises to be a Pancake and Waffle kind of day. It's the first of many delicious brunches she'll be hosting in 2017.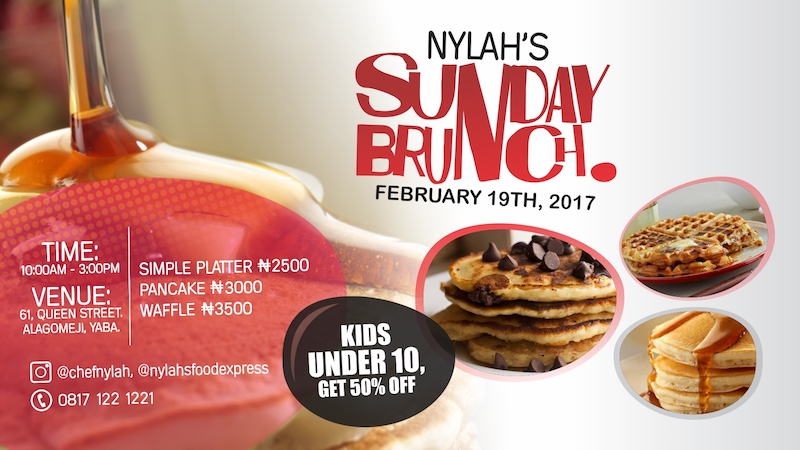 You are cordially invited and should come along with your appetite and also with family, friends and colleagues.
Venue: 61 Queen Stree, Alagomeji, Yaba, Lagos
Dates: 19 February, 2017.
Dates: 10AM – 3PM
Ticket Prices: ₦2,500 (Simple Platter), ₦3,000 (Pancake Special) & ₦3,500 (Waffle Stack).
For enquiries 0817 122 1221
comments powered by