Ngozi Omambala is the Founder/CEO of NMO Management Company and the Creator of the LoudNProudLive Series. She is a seasoned promoter, having begun in UK as a club promoter and Entertainment Editor of Pride Magazine before relocating to Lagos and establishing NMO Management, an artist and event management company. She created the LoudNProudLive series in 2012 to give female musicians a platform, although the series have evolved to accommodate both male and female musicians.
In this exclusive interview, Ngozi talks about conceiving the idea of creating the series, overcoming challenges and fears to establish her company and plans for the future. Enjoy!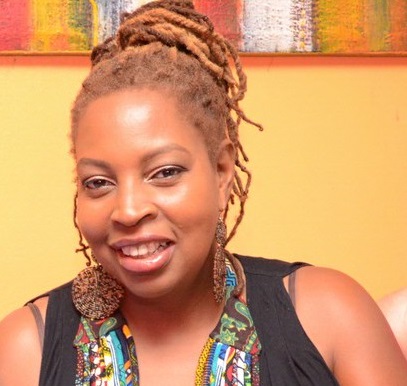 Can you tell us a bit about Ngozi Omambala?
I'm proudly Naija and passionate about music and the future of our entertainment industry.
How did the idea for LoudNProudLive come about? Describe the platform for our readers.
It started when I was based in the UK as a club promoter and entertainment editor for Pride Magazine and Aspire Magazine. LoudNProud was a marketing concept to promote to readers and a platform for artistes to attend. Artistes were mainly international – Alicia Keys/OutKast/Usher/Whitney Houston/Brian Mcknight. We worked with Record labels: Sony BMG/ Motown to promote their artistes. It evolved further two years ago when I revived the platform after I relocated to Nigeria. I wanted to address the lack of female artistes in the industry and bring live performances. LoudNProudLive developed as a female platform with a difference – live music (live bands only). The concept has expanded since with talented male and female artists, however, the female focus remains intact.
How many editions of the LoudNProud series have you celebrated thus far?
January 2014 in Nigeria we celebrated our 2nd Anniversary Edition of 'Monthly' LoudNProudLive Series with Ice Prince Zamani headlining with a live band.
Would you say LoudNProud has been a success thus far, when measured against the expectations you had for it?
With the goal of elevating female artists to the platform, we started two years ago with artists such as Tiwa Savage, Omawumi, Waje, Efya (Ghana), Eva Alordiah – all hard working and determined artistes. Household names now in the industry and I'm happy they are all receiving deserved recognition. I would like to think we assisted in that endeavour too.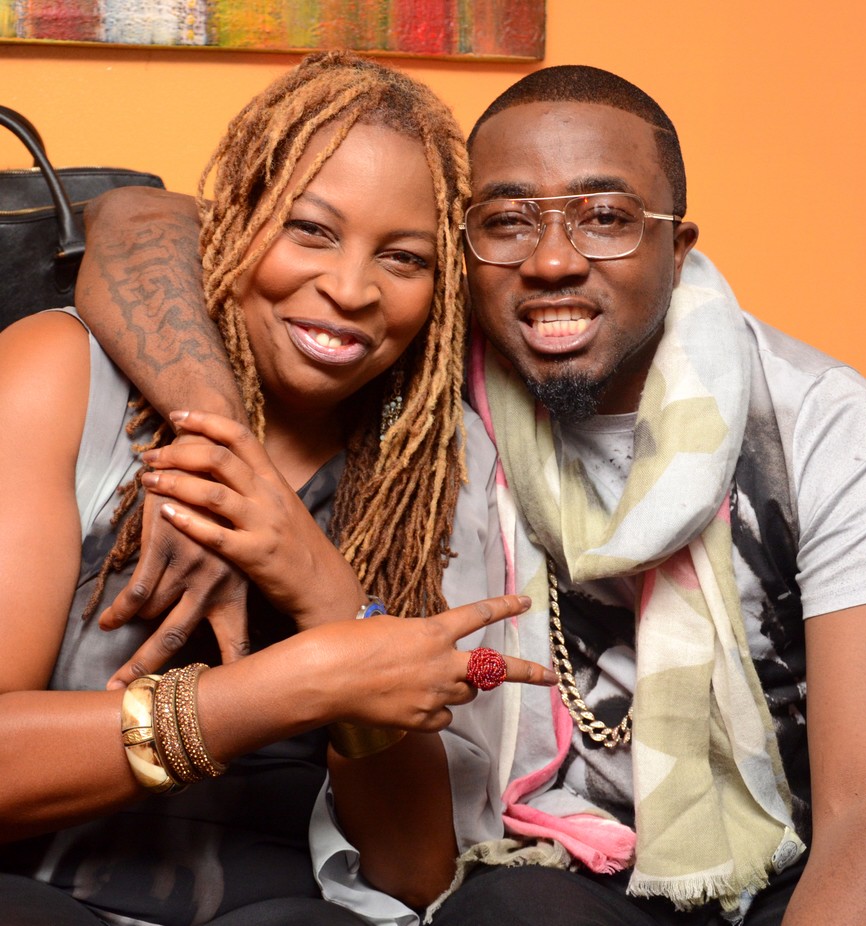 What was your greatest fear when you decided to start LoudNPorud and how did you overcome it?
Good question. Fear is not the word I would use. 'Challenge' is probably more apt. I wasn't sure to what degree the industry would embrace 'live music' as a credible platform given that it's expensive. It is much cheaper for promoters to mobilise artists who mime. Happy to see live music is viewed more so now as the credible way forward. It is an authentic genre and acts as a good filter for real artists with longevity to break through.
What are the top three skills required to be in your line of business?
Patience, perseverance and the ability to understand people with an open mind.
How do you maintain your drive even when you are tempted to throw in the towel?
Passion keeps you going. Seeing artists realising their dreams with the platform is a pretty strong motivator – seeing the fruits of your labour.
Can you share a past obstacle that led to an incredible opportunity?
I started LoudNProudLive with a one-week window in January 2012 available and 5 days to prepare – it was a risk! Glad it paid off. The first edition with Tiwa Savage, Nneka and Omawumi kicked off the entire series. We had a full house and it was a roaring success.
Since you started LoudNProud, what has been your most satisfying moment so far?
Our 2nd Anniversary was pretty major – at 5 star Intercontinental Hotel with Ice Prince – he played a two-hour set – gave quite an emotional inspiring chat about how we (LoudNProudLive) started – we had a beautiful cake which had been gifted to us by Prive Manor. All the artists who performed (Enzo/Endia/YungL) & Ice cut the cake. Hollywood actor Hakeem Kae Kazim was also present to liven things up. It was a fabulous 2nd anniversary indeed.
Where do you see brand LoudNProud in 10 years?
Wow! Well I would like to see the brand continue developing and to spread it's wings to other territories across the continent promoting the best of African talent on a more international stage.
Have you ever turned down a client and why?
Politely yes! Professionalism is everything.
In one word, characterise your life as an entrepreneur
Unpredictable!
What is the worst business advice you've ever received? What is the best one?
Worst: Be careful it won't work..
Best: Keep up the good work!
Excluding yours of course, what company/business do you admire most and why?
Charity work – it's selfless and requires relentless passion and compassion.
Nurses and the medical profession – they are givers not takers.
Tell us one thing a lot of people don't know about you.
I'm a Chartered Accountant by profession who 'missed road' and got involved in the entertainment industry.
comments powered by