Lagos-born Dumebi Mukolu, aka Sna-Z, hails from Ibuzo in Delta State. Having a music-loving father exposed him to music at a very young age. Although he began his career as a rapper, Sna-Z later evolved into a singer and has 4 singles out with the latest being Beta Life. He is the Founder/Vice President and COO of S.I.N Entertainment and Kandibar Records and his single, Kolobi, was nominated in two categories – Best New Artiste and Best Pop Video – at the South South Music Awards (SSMA) in 2013. He won the award for the Best New Artiste.
In this interview with Sna-Z, he talks to us about his the early days, the epiphany to start S.I.N Entertainment, and his plans for the future.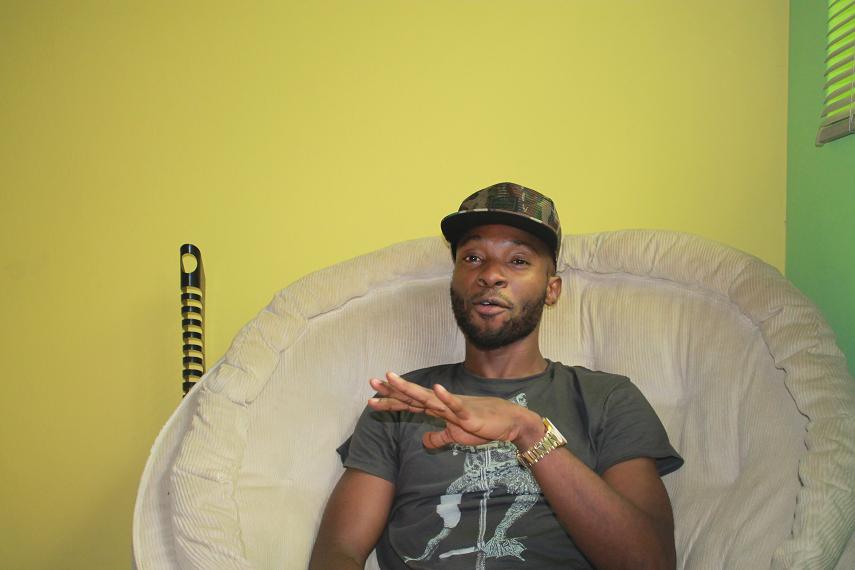 Hello! Can you tell us a bit about your background?
My name is Dumebi Mukolu, I was born and bred in Lagos. I'm the first son, and the second child out of 4 Kids. My father was a contractor so we moved a lot and as a result, I went to about 4 secondary schools. After getting a Diploma in Math from UNILAG, I left for Togo. We started Stop It Now! (S.I.N) Entertainment, the slogan is "Become Right Minded" and it was a movement, a driving force. I went for a show in Lome, and after that show, there was this nudging in me that I could do better than the performances I had watched. I decided to organise a big concert and have artists come and perform so my partner and I started writing and sending out proposals for sponsorship for almost one year. I sent out proposals to Diamond Bank, Etisalat (it's known there as Moov Network), MTN. As God would have it, it worked out and we had our first concert in 2010
When did you decide to venture into music and why?
I had always known I wanted to do music; I am from a music-loving family, so I was exposed to music from the get-go. My dad loves music and back then, had a lot of LPs he used to play in the house. The decision to do music came when I finally left for school and could travel and go for shows. So I made it happen. At my first show, Population Service International, affiliates with World Health Organisation keyed in because of the name "Stop It Now" (like stop unprotected sex) so they were the first people that bought the idea and shared about 30,000 condoms at the concert. It was splendid and that was my first breakthrough. When I came back to Nigeria, we registered Kandibar Records. I lost 2 friends in a car accident and was in a coma for a while. During the comatose phase, I kept seeing "SIN SIN SIN", and it scared me a lot. I had to talk to my pastor and told him what I had been seeing when I was unconscious – this may sound so religious – so we had to fast and I was solitary for sometime and it was made clear to me. 1 Corinthians 15:34 was the page that was opened to me, it was like I had a lot of the knowledge of God imbibed in me to teach other people but I wasn't using it. So when I got back, I had a serious talk with my partner and told him we had been going about it the wrong way. S.I.N Entertainment is supposed to be a conscious movement, constantly reminding people to stop doing anything that is unwholesome. Eventually, Kandibar records was established. All recordings go under Kandibar while S.I.N is now a charity foundation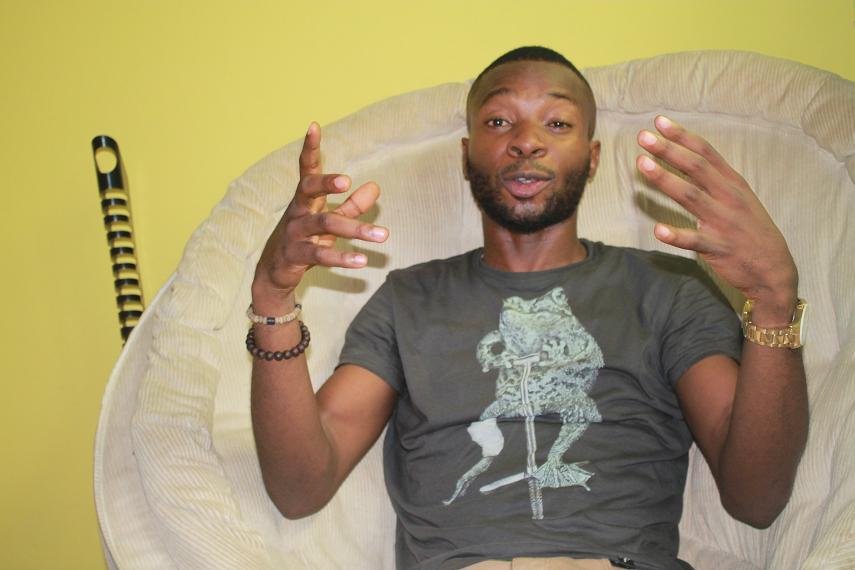 Who inspires you musically?
A lot of artistes inspire me, and that is the truth. I can't chain myself to a particular one. I listen to Seal, a lot. Growing up, I listened to a lot of artistes like Fela, Midnight Star, Ebenezer Obey, Onyeka Onwenu, Michael Jackson, Dolly Parton, Billy Ocean and they still inspire me.
What's the very first album you ever bought?
It was a rap album…I really can't remember but it was either LL Cool J's or Busta Rhymes'.
You just released Beta Life. What is the inspiration behind the song?
I would say the current situation in the country inspired it. Beta Life wasn't planned, I had gone to see a friend and he told me there was a new producer in his estate, and that I should try him out. It was getting late and I wasn't even interested but the guy came around, we went back to his house and he played some songs from his archives for me and I was very impressed. He started cooking a fresh beat there and then. If you listen to better life, you'll notice it's mostly chorus and hooks till fade. I was meant to go back and restructure the song and add verses but he said I should let it go. He went to SA and came back in March so we released it.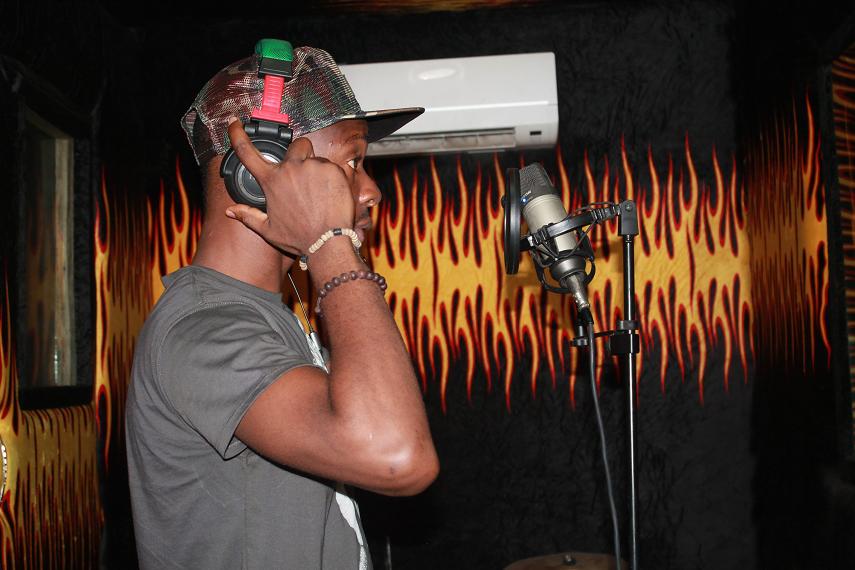 Your previous single "Kolobi", which was nominated in 2 categories at the SSMA, was a big hit. Would you say that takes the pressure off your artistry, being recognised?
I wouldn't deny the fact there's pressure in every field. There is no full stop to success. You have to keep moving, keep pushing.
Any plans for an album release?
Yeah, I have plans to release an album. It was scheduled for June/July but I'll be having a media tour in London in 2 months so that has disrupted the album release plans so we decided to push it to November/December
Which producers do you plan to work with in the future?
We have terrific producers in Nigeria right now and I have plans of working with other producers like MasterKraft, Dee Tunes, Major Banks (he produced most of Phyno's joints on his album), I love Lynxx's producer and of course, Don Jazzy and Maestro.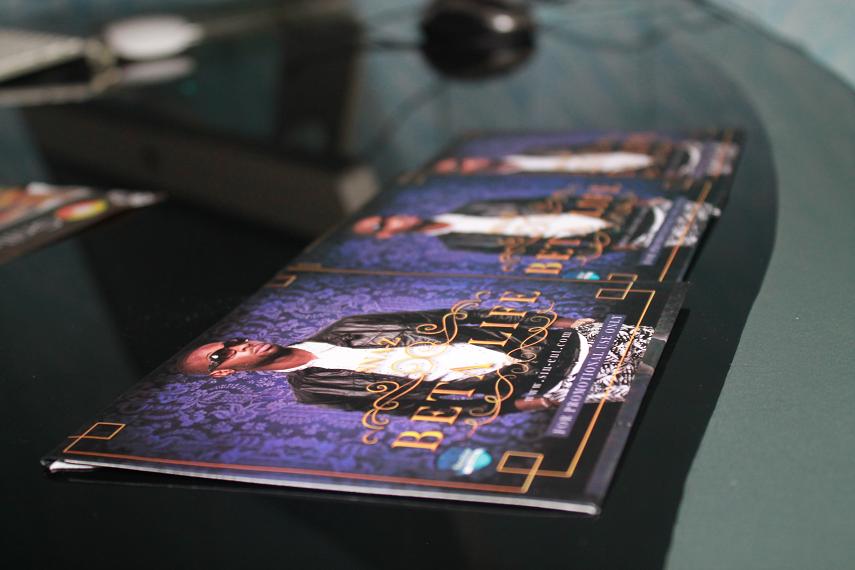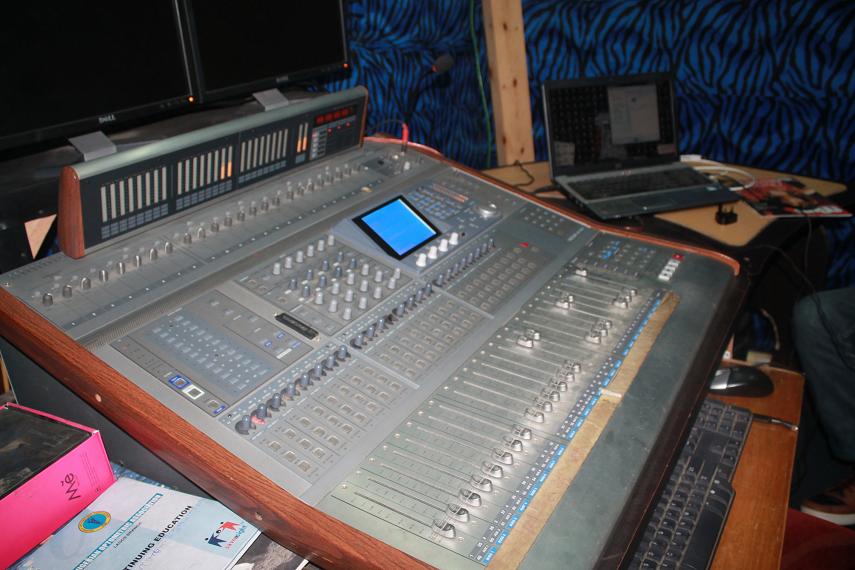 Why did you start your own record label instead of signing with existing ones?
You can't delegate your thinking, dreaming and believing to others, most big ideas are discovered when you are by yourself. Now, I'm not trying to say one should be on their own because together, everyone achieves much. The point is, when you have a vision you have to run with it. Most times, people do have visions and they have target plans to work for someone else and when it elapses, to start their own thing and most times, it doesn't play out that way due to challenges and circumstances. I always knew that I would have issues when I have superiors so I feel when you know what works for you, avoid what doesn't.
Tell us a little bit about Sin Entertainment and Kandibar Records?
S.I.N entertainment is a foundation now, We give 10% of our net income to charity. S.I.N is about the people becoming right minded. S.I.N gives us room to express ourselves beyond music, whether in writing, speaking, etc. It's about morals and civics. Kandibar came out of S.I.N. It deals with the recording, and the music.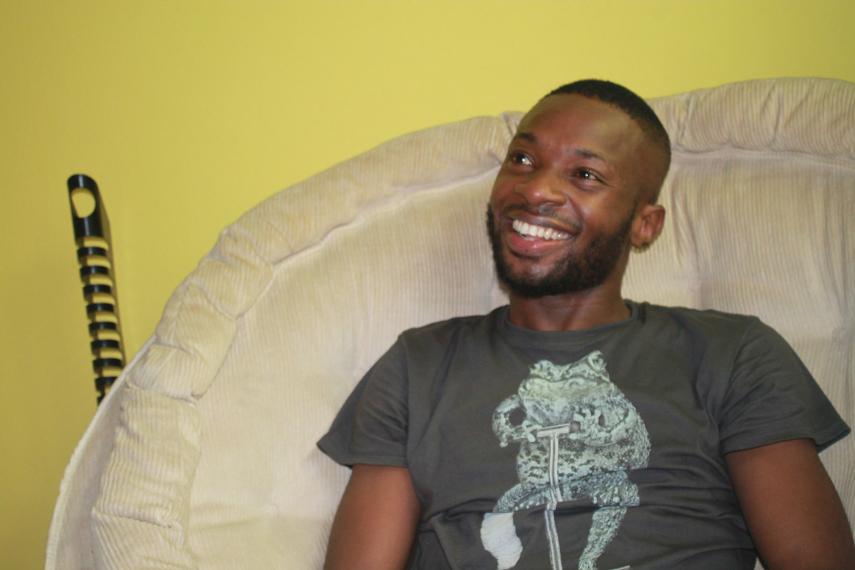 What is the biggest stage you've ever performed on?
I would say Aztech Arcum, an event centre in Port Harcourt, the biggest event centre in PH. I performed there at the opening ceremony in August 2012 and shared stage with Burna Boy, Chidinma, Naeto C, Orezi…
Name one person you would love to work with in the future?
Ah Ah, you are putting me on the spot o. I think it depends on the time, the state of one's mindset at a particular time and the message the artiste wants to pass across. So right here, right now, I would say: local artiste – Waje, foreign artiste – Seal.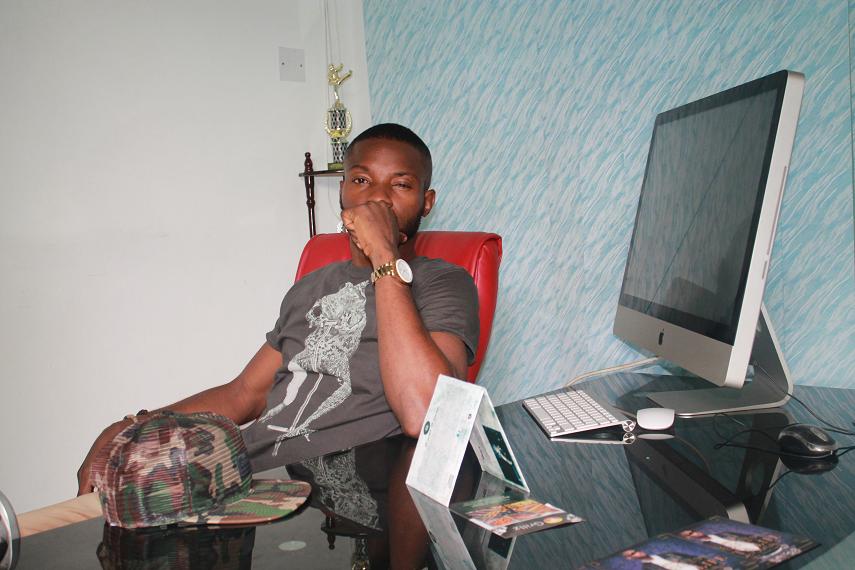 What would you be doing if you weren't a musician?
I would be a writer and a speaker.
What are your plans for the future?

The plan for the Sna-Z brand is to make it and the record label a household name and for Kandibar to be the foremost entertainment company in West Africa.
You recently ran an ad campaign on the IN3K8 Media screens. How has that helped with your visibility? Did you get feedback from people?

My PR team is responsible for looking into those details but I'm fairly certain they did.
Will you be recommending advertising on the IN3K8 Media screens to your friends and colleagues?
Yeah, why not?
View photos from the interview here
comments powered by